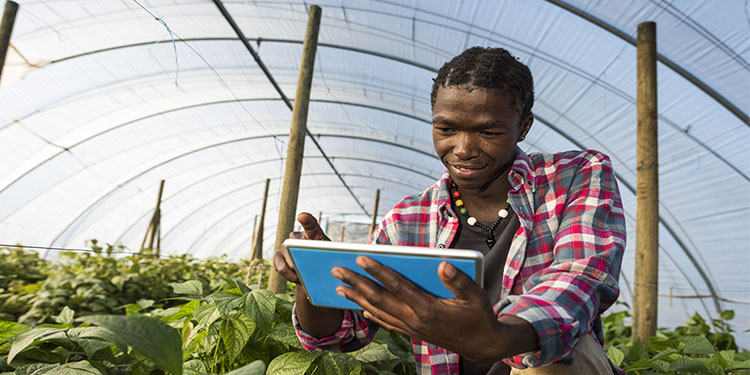 In order to boost food security for the continent, Microsoft says it is committing to collaborating with both the public and private sectors to drive digital transformation in African agriculture.
In order to build agritech that enables data-driven, precise, linked farming that optimises yields, boosts farm production, and raises profitability, Microsoft Kenya Acting Country Manager Kunle Awosika said the tech company would continue investing in agritech on the continent.
Through the democratisation of information, agritech transforms the face of agriculture.
Microsoft is funding the Kenyan National Agriculture Platform in collaboration with the Ministry of Agriculture to advance agriculture's digitization.
A Kenyan developer team created an Agri chatbot as part of this investment, which offers smallholder farmers utilising feature phones or smartphones extension and consulting services via SMS, WhatsApp, and Telegram.
Farmers can use the AgriBot as a crucial platform to access all pertinent data from the Ministry of Agriculture and other governmental agencies, as well as services from the commercial sector.
With a contribution of 33% to the GDP and more than 40% of the workforce, agriculture plays a significant role in Kenya's economy.
More than 40% of the workforce and more than 70% of Kenya's rural residents are employed in this sector.
John Macharia, the country manager for AGRA in Kenya, commented: "At AGRA, we early realised that digital innovation is crucial in achieving food security and poverty eradication in Africa. By introducing the digital tools required to create resilient food systems, our cooperation with Microsoft will directly benefit governments, SMEs, and farmers.
The approximately 400,000 farmers already using the platform who would not otherwise have access to these services benefit from them.
The Alliance for Green Revolution in Africa (AGRA) and Microsoft just announced that their cooperation is being extended.
When Microsoft and AGRA co-created the AgriBot in 2019 as a digital solution for localised extension and advisory services for smallholder farmers, the initial relationship between the two organisations was established.
The relationship is now in a new phase that aims to hasten technological innovation in the digital realm and use it to connect agriculture ecosystems while sustainably integrating stakeholders into key value chains.
With a predicted value of USD 1 trillion by 2030, Africa's agriculture sector is expected to experience exponential expansion in the ensuing ten years.
The continent is likewise primed to take the lead as the world's hub for agritech solutions after experiencing fast growth in e-agriculture solutions.
In Kenya, agriculture is key in the country's economy, contributing 33% of the GDP and employing more than 40% of the total population.
The sector employs more than 40% of the total population and more than 70% of Kenya's rural people.
On his part, John Macharia, AGRA Kenya Country Manager, said: "At AGRA, we realized early on that digital innovation is critical in advancing food security and poverty eradication in Africa. Our partnership with Microsoft will directly support governments, SMEs, and farmers, by bringing the digital tools needed to build resilient food systems."