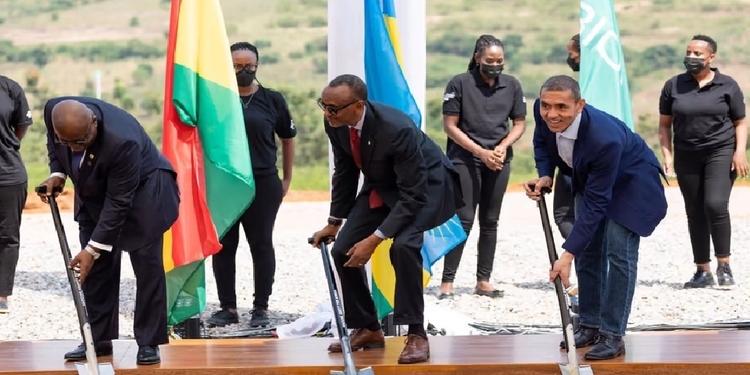 BioNTech has begun to deliver on its promise to bring an end-to-end mRNA vaccine manufacturing network to Africa and is doing it up right.
In a lavish ceremony hosted by BioNTech CEO Ugur Sahin and including presidents of three African nations, dignitaries from Europe and World Health Organization director Tedros Adhanom Ghebreyesus, the company broke ground on a site in Kigali, Rwanda, from where it will launch the ambitious effort.
The plans call for similar facilities to be set up in Senegal and South Africa, where the company will send its modular factories housed in shipping containers. Kitted out to produce vaccines from start to finish, the company has dubbed the units BioNTainers.
By the end of this year, the company said it will ship the first of two BioNTainers bound for the Rwanda site, which will employ a staff of 100 by 2024. BioNTech is accepting applications for 20 roles.
"The goal we pursue together with governments and regulatory authorities is to produce vaccines for Africa here with highly skilled professionals from Africa," Sahin said in a statement.
Meanwhile, with demand for COVID-19 vaccines plummeting around the world, BioNTech emphasized its efforts in developing a malaria vaccine. The company's candidates will enter human trials later this year.