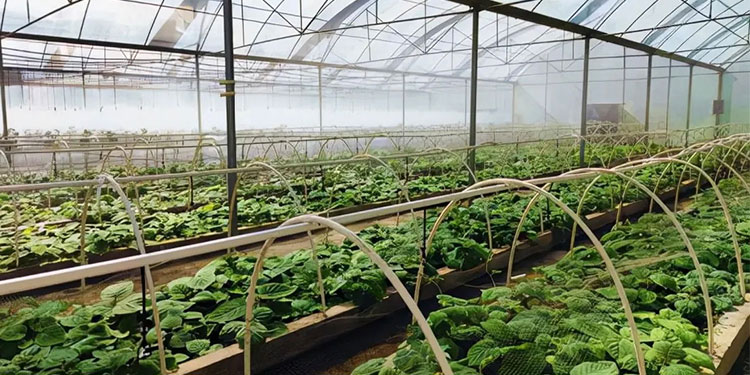 Positive outcomes are coming from China and Kenya's agricultural partnership, which aims to boost crop yields and enhance the nation's food security.
The Confucius Institute at Egerton University is home to the China-Kenya Joint Laboratory for Crop Molecular Biology, which was constructed in 2016. It was one of the first collaborative Belt and Road laboratories to receive approval from the Chinese Ministry of Science and Technology in 2019.
Benard Karanja, a lecturer at Egerton University, is attempting to find an answer to that issue at the lab situated in the Rift Valley region of Kenya. In order to search for genes that could be able to manage illnesses and pests, he is extracting DNA from nearby vegetables.
"Knowing which plants can tolerate pests, illnesses, and stresses like heat and water stress will allow you to advise farmers on the best plants to choose in order to increase their production. One of the most crucial devices in Egerton is this one "explained Karanja.
The device may provide a real-time gene analysis under various circumstances. It is one of only two in the nation and the outcome of a collaboration between Egerton University and Nanjing Agricultural University in China.
According to Joshua Ogweno, director of the Confucius Institute at Egerton University, "we have a modern lab with very unique equipment, and this has enabled students and staff to carry out research in rare areas of molecular plant breeding." He called the lab one of the collaboration's most significant contributions.
Edith Obara is pursuing an agronomy master's degree. She claimed that by boosting the yield of specific crops, her research could help end food hunger. She was assessing several seed kinds, "the ones that have been neglected."
The facility is regarded as one of the most cutting-edge centres for agricultural molecular biology in the area. With the intention of assisting China in addressing its food insecurity, the agreement includes finance as well as a procedure for transferring skills and technologies. Steven Githeng'u, a lecturer at Egerton University, is researching plant regeneration in another area of the facility.
Egerton University will house a centre for genetic engineering and technology, the first such facility outside of China, thanks to the cutting-edge infrastructure and technologies that are currently in place.