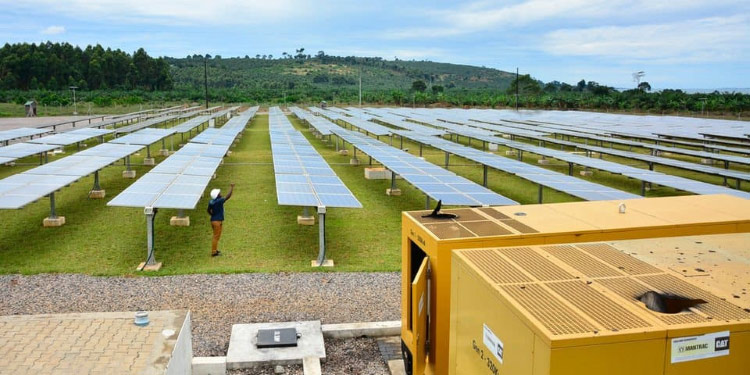 In Uganda, the solar energy provider Aptech Africa is commissioning an 8.5 kWp solar PV system to recharge the batteries of electric motorbikes belonging to the Kampala-based green mobility start-up Zembo. This hybrid installation will eventually reduce pollution in this East African country.
With 250 electric motorbikes transporting 800 passengers a day in Uganda, the mobility start-up Zembo is continuing its journey towards decarbonisation of transport. As part of this ambition, the start-up has just received a solar PV system to recharge the batteries of its electric bikes. The small solar power plant installed by Aptech Africa has a capacity of 8.5 kWp and is equipped with a 9.6 kWh battery storage system.
"The system is integrated into the grid with a Victron Quattro hybrid inverter that contains 2 inputs and outputs to connect an additional power source such as a generator. The system also has a smart feature, which is a charge controller with maximum power point capabilities provided by the grid for automatic fault detection and remote monitoring of the battery voltage," says Aptech.
The initiative will enable Zembo to offer cheaper energy rates per kilometre thanks to the lower cost of its lithium batteries, reduce CO2 emissions that cause pollution.