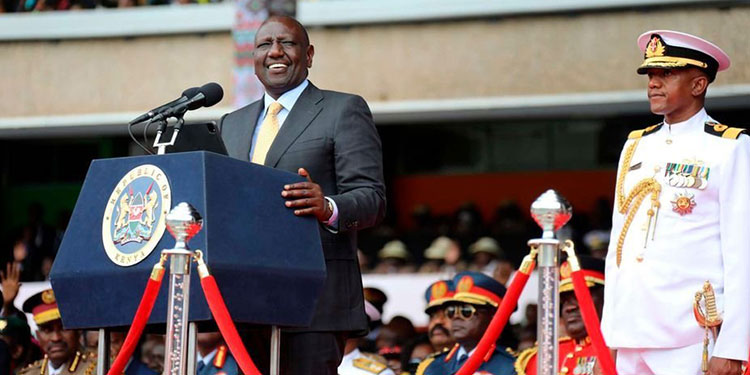 The President Dr. William Ruto's ideas for health sector reform were warmly received by the Kenya Healthcare Federation (KHF).
According to KHF Chairperson Dr. Kanyenje Gakombe and CEO Dr. Anastasia Nyalita, initiatives to streamline the operations of important healthcare delivery organisations will pave the way for extensive reforms that will benefit all parties involved in the healthcare system.
The National Health Insurance Fund (NHIF) and Kenya Medical Supplies Authority (KEMSA), which have just started on impressive reform initiatives, will both be transformed, according to KHF, which is the Health Sector Board of the Kenya Private Sector Alliance (KEPSA).
According to Dr. Nyalita, the integration of information systems will be essential to improving national management initiatives by supplying high-quality visibility and verifiable statistics. She added that such information system integration will help to ensure integrity in the provision of health services at the levels of health commodities procurement, financing, quality assurance and record maintenance.
"KHF applauds the dedication to reforming healthcare financing and delivery. We are delighted by President Dr. Ruto's promises of NHIF and KEMSA reforms as well as the integration of strong health IT systems, said Dr. Gakombe.
As the provision of high-quality healthcare services continues to be our driving force as a Federation, Dr. Nyalita stated, "At KHF, we shall be at hand to support the reform endeavours and provide technical help as necessary."
President Dr. Ruto reaffirmed during his inaugural speech that the foundation of his government's health agenda is significant reforms in the financing and delivery of healthcare.
"We will implement an integrated, cutting-edge health information system, improve medical supply procurement, restructure the National Health Insurance Fund to make it a social health insurance provider, and most crucially, provide enough human resources at all levels. Contributions will now be tiered and depending on income, according to President Dr. Ruto.
The Health Sector Board of the Kenya Private Sector Alliance (KEPSA) is known as Kenya Healthcare Federation (KHF). The Federation, which was established in 2004, collaborates with healthcare providers, hospitals, pharmaceutical companies and insurers to advance strategic public-private partnerships toward ensuring national access to high-quality healthcare. It is committed to involving the government and all key players in achieving high-quality healthcare by maximising the private sector's contribution. KHF not only influences governmental policy, but also expresses its support, worries, and offers substitute solutions to problems facing the health sector. The Federation has so far actively participated in the various engagement structures organised by KEPSA on any topics presented surrounding health issues and taken part in numerous policy making meetings. Among its members are professional associations, medical associations, and  corporate members.