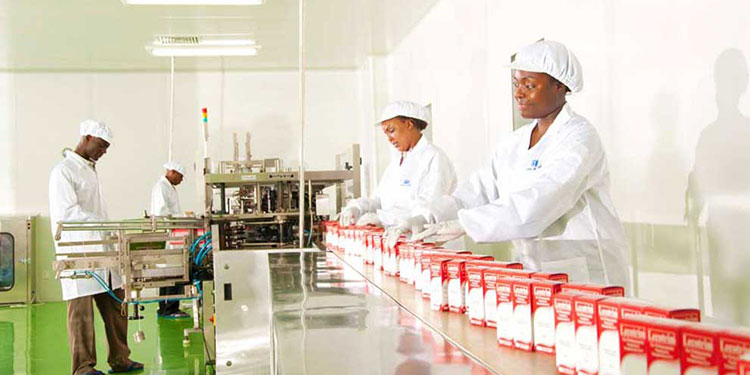 Governor Mutula Kilonzo Junior of Makueni has promised to support pushing for a Kshs 3 billion re-capitalization of the state commercial agency, giving the Kenya Medical Supplies Authority (KEMSA) a boost.
Governor Mutula Junior emphasised the need to equip KEMSA with enough financial resources in his remarks as he flagged off a shipment of medical supplies worth more over Ksh 101 million for Makueni County Health institutions. This will help to support good health outcomes.
Governor Mutula Junior further criticised the continuous use of legal applications to stall KEMSA reforms at the event in Wote Town, which was also attended by Makueni Senator Daniel Maanzo. This has a negative impact on the delivery of health services at the level of devolved units.
said Mutula. When our population has access to healthy living standards, 50% of our work as leaders will be completed, he continued.
Senator Maanzo also vowed to support KEMSA's reform initiatives, including the Authority's recapitalization and any necessary legislative support to ensure efficient service delivery.
KEMSA CEO Terry Ramadhani acknowledged the support of the Makueni County officials while reiterating the Authority's dedication to service delivery under the new KEMSA 2.0 operating model.
She stated that the KEMSA vow to support the county-level health promotion agenda is a component of our three-pronged transformation approach known as the KEMSA 2.0 strategy.
According to her, "Within the KEMSA 2.0 strategy, the Authority has developed plans to improve the customer experience requirements for all counties by concentrating on key performance indicators, including optimal order fill rates and a turnaround time of less than seven days."
She further stated that KEMSA would continue to collaborate closely with county governments to develop their information technology capabilities and integrate their technology systems. According to her, KEMSA's efforts to maintain visibility, openness, accountability, and integrity of end-to-end stocks include such capacity building and system integration.
Ms. Ramadhani, who is renowned for creating a number of economically empowering industries, urged the Makueni County government to take into account establishing a pharmaceutical consumables manufacturing company as part of their county's industrialization and expansion ambitions. She revealed that KEMSA is thinking about contract manufacturing with local businesses as a sustainable diversification of its revenue and procurement options.
After the flag-off, more than 200 medical facilities in Makueni County will get health supplies this week, including nutritional supplements, antibiotics, and oncology, renal, and antibiotics. Additionally, this is the single largest shipment of health commodities that KEMSA has ever sent to a county.