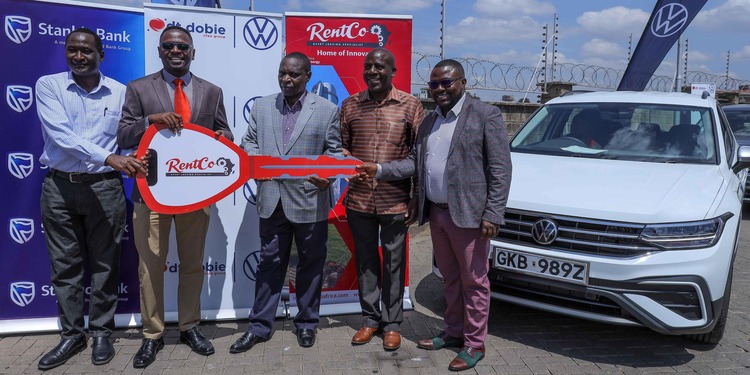 Stanbic Bank Kenya provided 50 sports utility vehicles to the Directorate of Criminal Investigations (DCI) in a contract for Sh510 million through a joint leasing venture with RentCo Africa and DT Dobie.
The agreement is a four-year cooperation in which the police force would get 111 Volkswagen Tiguans worth Sh4.6 million apiece for deployment to DCI officers around the nation.
The DCI director of logistics, Daniel Muriuki, said, "The cars we've gotten will go a long way in guaranteeing the smooth functioning of our activities.
Stanbic is the banker, RentCo is in charge of the leasing, and DT Dobie, a car dealer, is in charge of providing and maintaining the SUVs.
Charles Mudiwa, CEO of Stanbic Bank Kenya said, "We are very honoured to work with DT Dobie and RentCo Africa as a financial partner to assist the National Police Service in improving operational effectiveness and efficiency in service delivery to the public."
The cars are assembled in Thika, Kenya, at Kenya Vehicle Manufacturers (KVM), of which DT Dobie controls 32.5 percent.
"We are pleased that the government has showed trust in the Volkswagen brand and is supporting the 'Buy Kenyan Build Kenya' campaign," said Chris Ndala, managing director of DT Dobie.
DT Dobie is also among the enterprises that benefit from the exemption of value-added tax (VAT) and excise taxes for locally manufactured vehicles, as well as additional advantages to assemblers to increase output and lower automotive prices.
RentCo Africa CEO Bosire Bogonko remarked that numerous government ministries have boosted their use of vehicle leasing. "In today's volatile financial market, leasing of mobile assets stands out as a viable alternative, flexible, and creative financing solution that allows businesses to acquire today's assets or equipment at today's price but pay with tomorrow's revenue," he added.