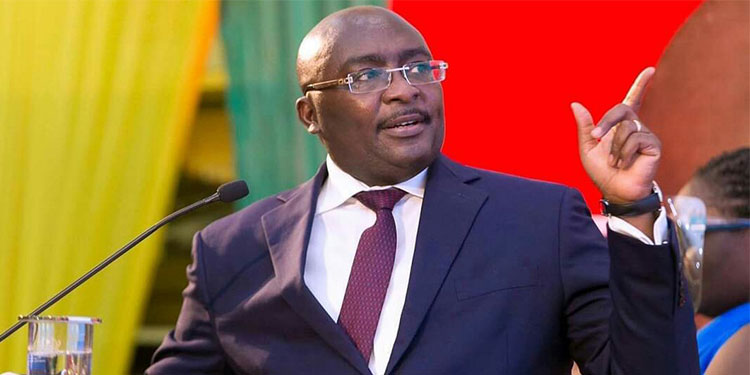 According to Vice President Mahamudu Bawumia, Ghana is on the verge of operating one of the most digitally advanced healthcare systems in all of Africa by the end of 2024, when numerous digital interventions are expected to be fully implemented nationwide.
Dr. Bawumia claims that this is now achievable as a result of the numerous digital interventions that have been put in place since 2017 and the significant injection of digital technology into current operations, which has increased access to healthcare services and transformed the delivery of healthcare.
The Vice President revealed this while addressing in Tamale at the beginning of the National Health Insurance Authority's "Active Month" festivities on "The Role of Digitalization in Modern Healthcare Delivery: Recounting Ghana's ICT Journey in the Fourth Republic."
"Since January 2017, President Akufo-administration Addo's has led the way in improving public service delivery through the use of digital technologies. Providing social and health services to the population is one important issue we have been pursuing strongly.
"It is impossible to overstate the importance of digital health solutions in our healthcare system. As a response to the World Health Organization's (WHO) request that member nations employ digital health interventions in their health systems to improve access to care and population well-being, we have started a digitalization drive in the health sector over the last few years, he said.
Dr. Bawumia described a few of the digital interventions that have been implemented thus far.
Early this year, we introduced the National Electronic Pharmacy Platform (NEPP), a digital health solution for the pharmaceutical industry, where customers may use their mobile devices to buy medications that will be delivered to them at home.
"This technological advancement is also intended to check for false or inferior medications and assist in getting rid of them from our pharmacies and chemical stores. The National Health Insurance Authority and the technology provider are actively discussing the technical and operational viability of the platform in the NHIS. Additionally, the top 100 pharmacies are being enrolled. The platform must be integrated into the NHIS operations by January of the following year, according to the government. As a result, Ghana will become the first nation in sub-Saharan Africa to have a widespread E-pharmacy.
"To manage electronic medical records without the need for printed booklets or patient folders and to reduce the likelihood of patients' medical records going missing, the government has also introduced flexibility through the Lightwave Health Management Information System (LHIMS) and other technological platforms.
To enable Ghanaians to receive medical advice via their phones and other devices, the Ministry of Health and its affiliated organisations are also seriously considering telemedicine.
Dr. Bawumia claimed that this, together with numerous other interventions in the delivery of healthcare and the upcoming launch of the National E-Pharmacy platform, has put Ghana on the path to having one of Africa's most digitally advanced healthcare systems.