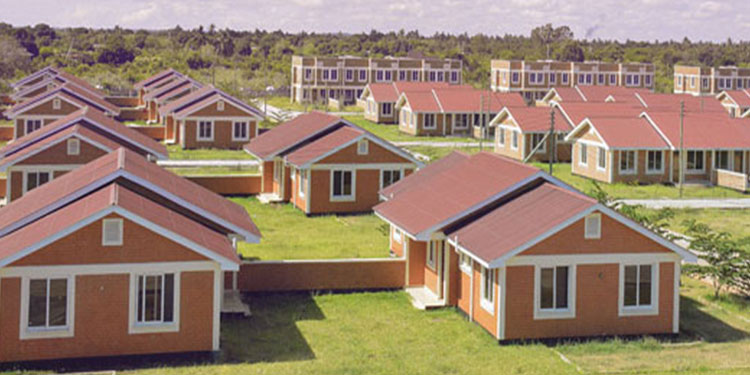 The government has stated that it will keep fostering an environment that will draw in more investment and increase the housing sector's contribution to economic growth.
Mr. Ridhiwan Kikwete, the deputy minister of lands, housing, and human settlements, recently stated in Moshi, Kilimanjaro, that attracting investment is crucial for advancing the development of the nation in addition to meeting the rising demand for homes and businesses.
To meet the rising demand for residential and commercial properties, he said, "the government has created and is continuing to create good environments for attracting investment purposes in the housing sector."
Additionally, the government continues to meet the rising demand for affordable housing in collaboration with international non-profit organisations and foreign governments, despite the population's rapid growth, which is expected to more than double by 2050.
According to TMRC, the strong and sustained economic growth with GDP growth averaging 6 – 7 Percent over the past decade is the main driver of the fast-growing demand for housing in Tanzania.
The Deputy Minister stated that the increased demand for homes and businesses presents a chance for NHC to pinpoint problem areas as soon as possible so that they can be addressed.
Mr. Kikwete recommended that the National Housing Corporation (NHC) keep reserving areas that would be good for luring investments through the Public-Private Partnership (PPP).
He went on to say that the demand for residential and commercial housing units is rising quickly, and that if this PPP initiative idea is successful, NHC will build additional buildings to meet the sharp increase in housing demand.
'The housing programme through PPP will also help increase job opportunities as that will result from the housing construction projects that will be implemented,' he continued. "Apart from increasing the NHC's and the nation's revenues through monthly payments.