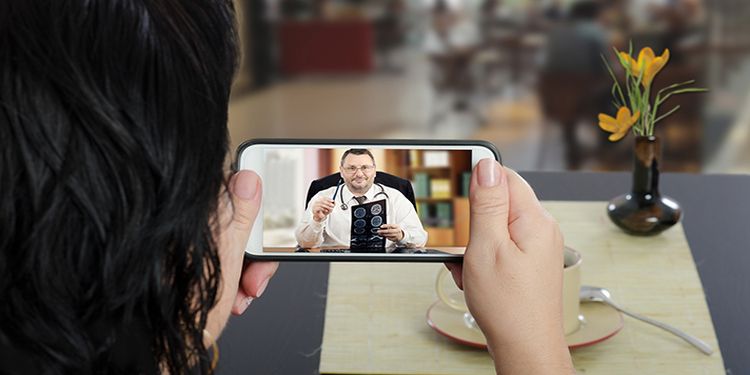 A new safe telehealth app called Eagle Intelligent Health has been introduced in South Africa to link people in need of medical attention with qualified local doctors and specialists.
Through a collaboration with MediBddy, a division of the financial services company BddyCentral group, based in South Africa, the Eagle Intelligent Health app gives users access to telehealth services wherever they are.
Over the past three years, the global trend of telehealth has accelerated and is still growing. In South Africa, where obtaining high-quality healthcare is still a considerable difficulty, it has grown in popularity.
Aside from the disparity between private and public healthcare, many people lack easy access to healthcare facilities, especially those living in rural areas. Many people avoid going to the doctor because of the high expense of transportation, the lengthy wait times, and the possibility of contracting infectious diseases.
The app is a solution for people who often spend time and money travelling to a clinic or hospital because it offers free sign up and access to free telemedicine video visits during its brief debut period. Users can immediately receive medical consultations with South African doctors as well as get prescriptions and sick notes from their healthcare session sent to their mobile phones.
"Rethinking novel ideas to patient care will continue for years to come, and advances in technology is facilitating the process. According to Zaheer Kader, chief medical officer and principle of MediBddy, "to make a difference, we need to consult with more patients more effectively, keep their loved ones updated on their issues and growth, and construct a history that is in the cloud and is with them for life.
The Eagle Intelligent Health app uses AI and machine learning to deliver easy-to-understand tools and information about your consultation that have been approved by doctors so that users may better understand and manage their health and wellness.
The Protection of Personal Information Act is complied with by the Eagle Intelligent Health app.
Raichur states, "We feel that telehealth is an amazing approach to do this. Our goal is to increase access to healthcare for all people in South Africa so that it is a reality, not a privilege.