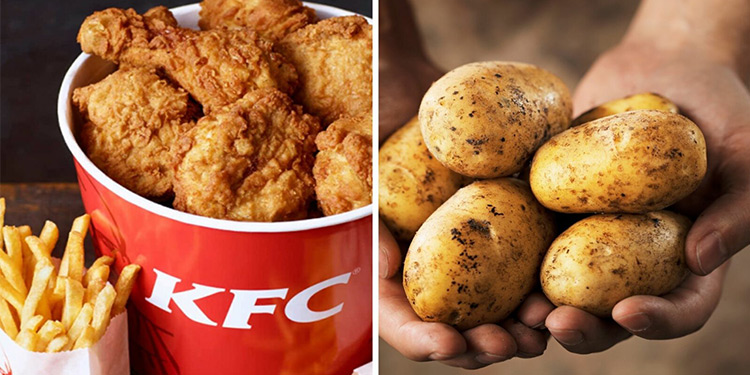 KFC and other worldwide eatery networks will before long be disallowed from bringing in pre-cut potatoes, as a component of a strategy change pointed toward expanding the limit of nearby ranchers to supply these global foundations.
The Service of Co-agents and Little Undertakings has declared that Kenya has imported 'Memphis' potato seedlings, an assortment embraced by KFC and as of now being tried in significant potato-creating districts.
Co-agents Bureau Secretary Simon Chelugui affirmed that the seedlings had gotten endorsement from the Kenya Plant Wellbeing Inspectorate Administration (Kephis) and the Service of Agribusiness.
"Currently in our control, the seedlings have gone through Kephis strategies, acquired endorsement, and presently been acquainted with our ranchers in Nyandarua, Timboroa (Baringo), Molo, and Elburgon [Nakuru]," Chelugui expressed in Nairobi.
He added, "We anticipate that all assortments of potatoes utilized in KFC [restaurants] and other global pecking orders will be obtained from Kenya later on. This will bring about expanded pay for our ranchers, saving our dollars, and encouraging our ventures."