Abdas: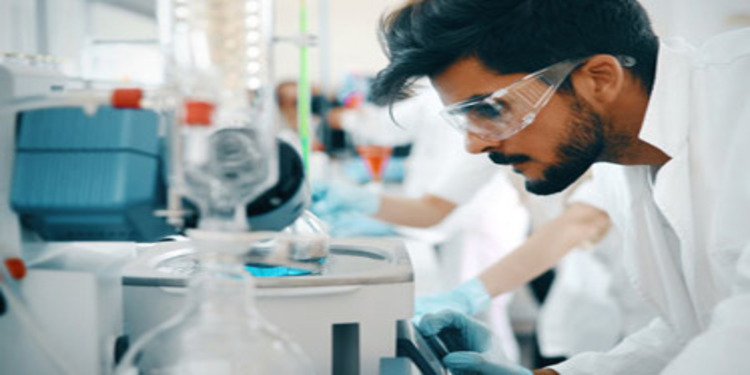 A highly efficient reactor that will be tested in South Africa could revolutionise regional medication production throughout the continent.
According to Susan Winks, head of research operations and business development at H3D, the US$700 000, one-year project, which was given to the University of Cape Town's (UCT) Holistic Drug Discovery and Development (H3D) Centre, will test the cutting-edge technology that can produce multiple kilogramme quantities of Active Pharmaceutical Ingredients (APIs) in a very short amount of time.
To Kelly Chibale, a professor at UCT and the founding director of H3D and CEO of the H3D Foundation, strengthening capacity is essential to achieving equitable access to medicines and reducing the continent's dependency on imports.
While the COVID-19 epidemic highlights attention to inequities and the growing attempts made by African nations to increase domestic medicine production, there has been no advancement in the speedy creation of API. The African Development Bank Group claimed that Africa spends up to US$14 billion yearly on the importation of more than 70% of the medications it requires as it officially inaugurated the establishment of the African Pharmaceutical Technology Foundation (APTF).
While the APTF and other advances, like the newly passed African Continental Free Trade Area agreement, should considerably support the pharmaceutical business, the World Economic Forum (WEF) notes that the playing field is unequal.
According to the WEF, 300 firms are currently producing packaged medicines locally in Africa, with a focus on formulation. The active ingredient, or API, is combined with other substances during a multi-step process called formulation, which does not include making the actual APIs.
Additionally, it states that there are 600 manufacturers of packaged pharmaceuticals now operating on the continent, but that these are mostly concentrated in eight countries (80%), with only four having more than 50 manufacturers and 22 having none.
The United States Agency for International Development (USAID) is funding the project through MATRIX, a programme designed to accelerate the study and creation of cutting-edge HIV prevention tools for women. Other partners include the US-based KinetiChem, which created the technology, and Chemical Process Technologies Pharma (CPT Pharma), which will market the product locally.
Hannes Malan, managing director of CPT Pharma, stated during a recent webinar on African innovation for inclusive healthcare that successful API manufacturing requires cost-competitive technologies."To develop and implement new manufacturing technologies requires skills that are currently not freely available on the African continent," he continued.
The objective is undoubtedly to extend beyond southern Africa, according to Winks, even if we're starting in South Africa. Although we are highly sure, we must first provide proof of concept.