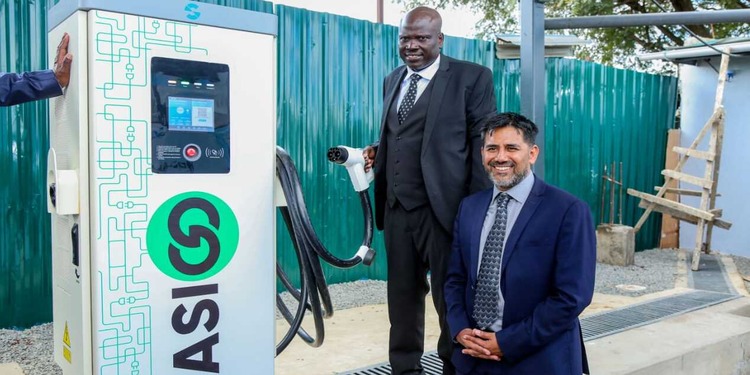 Kenya has opened the country's first public electric bus charging station, a significant step towards the country's goal of entirely transitioning to green mobility.
The main culprits to climate change are thought to be carbon-emitting fossil-fuel-powered cars.
The high-power DC station run by BasiGo, a local startup firm, near Nairobi's Buruburu is also the first unique e-mobility to charge electric cars (EVs). This comes after the Energy and Petroleum Regulatory Authority (EPRA) approved a retail rate proposal earlier this year.
It will serve e-buses for OMA services and Embassava Sacco and has the capacity to charge six electric buses at once.
Jit Bhattacharya, the CEO and co-founder of the firm, revealed during the unveiling that the station was created with help from the Kenya Power firm (KPLC).
According to him, "With the new E-mobility tariff, we can invest in infrastructure like this charging station and enable the rapid growth of the electric vehicle industry in Kenya."
According to KPLC's managing director Joseph Siror, as the nation's largest off-taker and distributor of electric power, the company is playing a pioneering role in environmental protection by strategically distributing sustainable energy.
Kenya Power, he noted, is prepared and aligned to accommodate this projected rise in demand through strategic grid investments to ensure quality and reliability of energy delivery.
'As we all know, the authorised rate for electric mobility is Sh17 per kWh for daytime charging, with a huge drop to Sh8 per kWh for off-peak charging when renewable energy supply is abundant. This applies to use ranging from 200 to 15,000 kWh,' he explained.
BasiGo is one of 20 startup firms in the country that have been licenced to deliver e-buses. The government has declared that it will provide incentives to private enterprises involved in the importation and assembly of electric automobiles.
'There must be measures to incentivize this investment so that the public service sector (PSV) can easily embrace e-mobility. 'We are seeking for tax breaks and other financial assistance for the private sector,' said Transport Cabinet Secretary Kipchumba Murkomen.
Manufacturers, assemblers, sellers, and spare component suppliers will all gain. Super Metro, Embassava, Metro trans, and City shuttle are among the transport saccos that now possess e-buses.