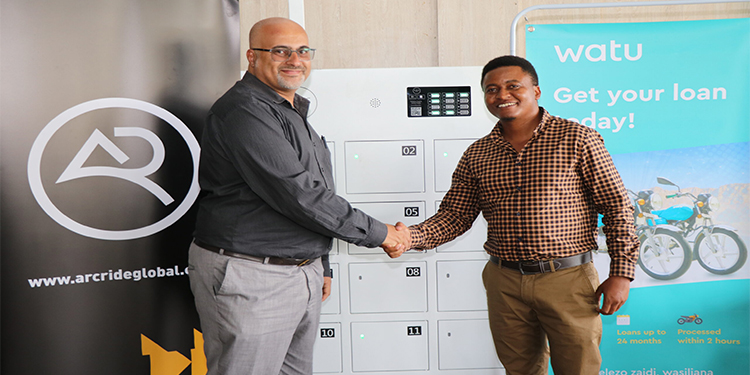 An e-portability fire up in Kenya is to make electric vehicles (EVs) and lay out many battery trading stations in Nairobi toward the finish of 2024.
Curve Ride and resource funding organization Watu Credit Restricted as of late reported their organization to develop Kenya's prospering e-portability area. Circular segment Ride fabricates electric vehicles and runs a Battery-as-a-Administration business in Nairobi.
"Watu is glad to declare its essential organization with Curve Ride to fabricate 1,000 electric vehicles (EVs) and lay out more than 300 battery trade stations in Nairobi toward the finish of 2024."We're anticipating further raising Kenya's possibility as a main e-portability centre point, particularly for boda bodas."
As well as supporting the development of EVs, Watu is working with the setup of battery trading stations in Nairobi for electric bikes.
Curve Ride has set up 76 battery trading stations across Nairobi up to this point. It has set an objective of having no less than 100 stations before the current years over. Their battery trading stations serve something like 50 riders each day.
Kenya had, as of February 2023, only a bigger number of than 1,000 enrolled EVs, as per the country's National Transport and Safety Authority (NTSA)
"Concerning, the general population and confidential areas should team up to guarantee that adaptable and reasonable models are accessible across the worth chain. "Their accessibility will urge more individuals to take up EVs, put resources into producers and constructing agents, and set up supporting framework, for example, charging stations," said Watu.
Prior in September, Kenya's administration reported that it has collaborated with electric motorbike producer Spiro in a bid to present in excess of 1,000,000 electric vehicles (EVs) all through the East African country. The organization shapes part of a bigger e-versatility plan embraced by the public authority.
Kenya Power's E-Portability Gathering Report, delivered recently, said that presently, just 5% (1,350) of recently enrolled vehicles in Kenya are electric, with electric bikes representing 844 and three-wheelers 153. The report said that greater part of organizations in the e-portability space in Kenya fall under the two and three-wheeler fragments.