IT / Telecom / Electronics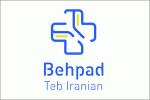 Long Business Description:
Behpad Teb Iranian was established in 2013 to improve the health of society by providing biological products for diagnostic, therapeutic, and research applications.
To achieve this goal, Behpad Teb Iranian uses all its strength and efforts in the production of biological products, diagnostic and research kits, medicinal, and herbal products in a competitive manner with foreign companies. At present, the company's main product is Leish G1 Cream for the treatment of cutaneous leishmaniasis.
This company also provides specialized services including the assay of various cytokines and analytes, mRNA, performing ELISA tests, PCR, Real-time PCR, flow cytometry, cell culture, and oxidative stress measurement services.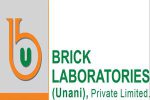 Long Business Description:
Brick Laboratories (Unani), a phytopharmaceuticals equipped with state of the art manufacturing unit, in compliance with GMP; implementing all modern advancements, marketing its products ethically which means prescription sale only. Brick Laboratories has recently been issued "Form 6" and enlisted as "manufacturer" with the Drug Regulatory Authority of Pakistan, in its way to the registration with the Ministry of Health, Pakistan.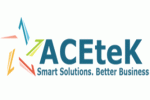 Long Business Description:
ACEteK Software Limited is a SAP Partner, with a long standing track record of successful SAP Business One ERP projects, delivered on time and on budget. They offer all its clients expert knowledge and advice, combined with a friendly, personal and attentive service. ACEteK SAP Business one is advantageous in industries like Manufacturing, Real estate, Wholesale & Distribution, Food & beverages, Retail, Engineering & construction, Mining, Metals, Packaging, Plastics, Hitech, Medical devices, Industrial machinery, Multisite operations, Field sales, professional services, chemicals.