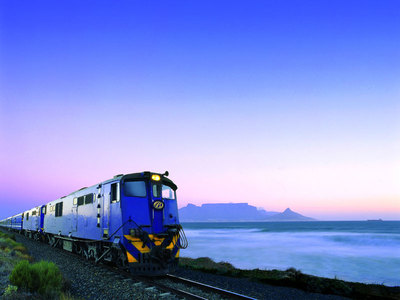 Private equity firm gathers funds from five global institutions to boost its holding company planning a Kenya to Uganda railroad
Egypt's Citadel Capital has completed a US$70 million capital increase for its platform company which plans to reactivate a century-old railway line connecting Kenya and Uganda, the private equity firm announced on Sunday.
The platform company, Africa Railways, will use the proceeds to fund Portfolio Company Rift Valley Railways (RVR), which has a 25-year concession to operate a century-old railway linking the Indian Ocean port of Mombasa in Kenya to the Ugandan capital, Kampala.
Four development finance institutions and a private equity fund focused on the Middle East participated in the capital increase which brought to $319.3 million the total equity raised by Citadel Capital and its platforms since the beginning of the year.
Participants were the IFC African, Latin American and Caribbean Fund,  Dutch development bank FMO, German development finance institution DEG, FISEA, a vehicle dedicated to investment in Sub-Saharan Africa owned by France's Agence Française de Développement and the International Finance Corporation.
Earlier this year, Citadel lined up $21 million in financing from DEG and the European Investment Bank for expanding Egyptian river transportation in a bid to stem local industry's reliance on road transport.