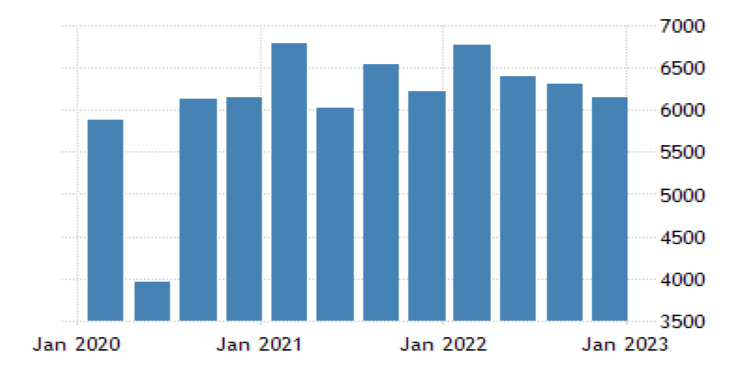 The Government has set 22 % compounded annual growth rate for the manufacturing sector as it seeks to have the sector contribute to 20 % of GDP by 2030.
Cabinet Secretary for Labour, Skills Development and Social Protection Ms. Florence Bore said that through adequate supply of skilled workers they will achieve the development target.
Speaking during an Inaugural visit to National Industrial Training Authority (NITA) in Athi River of Machakos County, Bore hailed NITA for seeking partnership with Hyundai, a partnership which saw 120 young men and women trained in automotive trade.
"These skills are paramount because they stimulate the creation of a sustainable development system, and further contribute towards transitioning the informal to the formal economy," added Ms. Bore.
Ms. Bore added that continuous skills development was essential to address the opportunities and challenges to meet new demands of changing economies and new technologies under the 4th industrial revolution, which is critical in ensuring industries remain competitive in the global market.
She praised NITA for its Apprentice Program which had them engaged with other organisations and urged them to add more partners to ensure the Manufacturing industry is fully involved.
"NITA, historically is known for apprenticeship skilling; I acknowledge recent apprenticeship programme you have been engaged in with organizations such as Osho Chemicals and urge you to bring more partners onboard to ensure the industry is fully involved and labour market information is utilized to improve on training," said Ms. Bore.
Ms. Bore pointed out that she is proud to acknowledge NITA's accreditation process, which has given them the ability to award national qualification through Recognition of Prior Learning (RPL).
"I am aware of the successful RPL pilot exercise which NITA in conjunction with International Labour Organization and Kenya National Qualifications Authority conducted last year, where the RPL enables persons to acquire formal qualifications that matches their knowledge and skills and thereby, contributing to improving their employ-ability," noted Ms. Bore.
She further said that Informal Apprenticeships and home care learning outcomes often do not come with a certificate of competency that recognizes the skills and experience acquired by such persons. However, through RPL it is expected that persons in industry will acquire certification in these areas of trade.
The Labour CS said her Ministry will continue to support NITA in implementation of recognition of prior learning because recognition of these types of learning will result in broad benefits to the labour market, formal education and training, greater opportunities for broader development, access to jobs and career progression.
She emphasized the urgent need for all stakeholders to come together in setting standards, participating in designing training curriculums and contributing to a more practical and less theoretical approach to training.
Ms. Bore urged the government to work hand in hand with social partners, build policies that link skills development to today's labour market and technology and promote trade and investment to generate more jobs for the youth.
On his part, NITA Chairman Dr. Kamau Gachigi said that NITA has practical options in terms of studies for the younger generation and it offers skills that will not be found anywhere else in the country.
Gachigi added that NITA is focused on the future of manufacturing as it offers training on electric vehicles which may not be common now in Kenya but will soon be the main focus.
"NITA gives options in very practical areas such as electric vehicles which may not yet be the majority of the vehicles used in Kenya but is coming soon," added Gachigi.
He pointed out that they plan to expand by offering more courses on the digital platform since young people are always online.