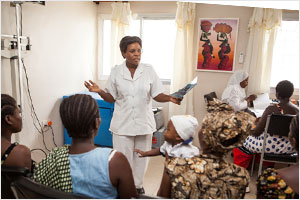 Tanzania's Jubilee Insurance Company and the Aga Khan Health Services have joined hands to successfully launch an insurance product to assist with medical and health needs. 'JilindeAfya' as it is called, will offer a comprehensive preventative and curative healthcare solution.
The newly initiated project will cover both in-patient and out patient. The product aims to give all individuals in Tanzania an easy access to quality health and medical services via the Aga Khan Hospital network in the country.
A statement released last week said, "This being an insurance product, it covers these customers against medical exigencies which may arise during the policy period,".
Mr Dipankar Acharya, CEO of Jubilee Insurance Company of Tanzania, mentioned that 'JilindeAfya' has several benefits. He also informed that the product specifies the number of out-patient visits permitted, but there is no cap on the amount to be expended per visit.
The benefit limit for in-patients under this policy varies from Sh5 million to Sh50 million. The three different plans of this policy are available for a premium payment varying from Sh600000 to Sh2 million.
Some of the other benefits of this product are that there is also a provision for free executive health check-up and discounts for gym memberships.
The service will have a dedicated help desk to assist customers for smooth operations as and when they visit the hospital.