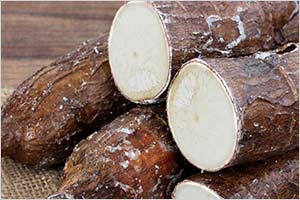 The ongoing China-ASEAN Expo 2018 has promoted investment and trade opportunities in Tanzania, yielding positive results with some Chinese investors expressing interest in processing cassava starch.
The good news comes amid the 1 billion US dollars (about 1.22trl/-) agreement between the governments of Tanzania and China in commercialization of the tubers, which are on high demand in Asian countries, particularly China.
Speaking on the sidelines of the Tanzania Promotion Conference and Business Matching yesterday, the Managing Director of Fosham Guangji Trade Company Limited, Mr Qiu Ruming, said in an interview that his company is interested in setting up the processing facility in Tanzania.
"There is a very huge demand for cassava in China. I will travel to Tanzania in November, this year, to explore the possibility of establishing a processing facility there," Mr Ruming explained during the interview at the Nanning International Convention and Exhibition Centre (NICEC).
The Chinese investor is currently operating four cassava processing factories in neighbouring Vietnam, but he is now eyeing to expand wings to Tanzania.
Presenting a paper earlier, the Director General of Tanzania Trade Authority (TanTrade), Mr Edwin Rutageruka, told Chinese investors and businesspersons that his institution currently promotes processing of cassava, cashew nut, coffee and pulses, among other crops.
"China is among largest trading partners with Tanzania and as such we continue to encourage more investments in various sectors of the economy." Mr Rutageruka wooed the traders.
The Governor of Guangxi Zhuang autonomous region, Mr Liu Muren, described Tanzania as a long time friend of China with abundant resources which provides huge potential for investment from investors in China and ASEAN.
"China and Tanzania have been friends since 1964; there is an old Chinese adage which goes 'Good friends cannot be separated by geographical distances'.
"Tanzania has a unique and picturesque landscape and China will continue to promote trade along the Maritime Silk Road of which Tanzania is included," Mr Muren, who is also the Vice-President of Chinese People's Political Consultative Conference, stated.
The Head of the Tanzanian delegation at the event, Zanzibar's 2nd Vice-President, Amb Seif Ali Idd stated "Tanzania is now focused on an industrialised economy and thus we need investments in all sectors of the economy namely manufacturing, agriculture, agro-processing, fishing, tourism to mention but a few," Amb Idd remarked.
The Tanzanian Ambassador to China, Mr Mbelwa Kairuki, informed delegates at the conference that Beijing and Dar es Salaam have signed an agreement on production capacity through the One Belt, One Road initiative.
Apart from the agreement, the envoy noted that the two countries have inked eight agreements on various programmes during the just ended Forum on China-African Cooperation (FOCAC).