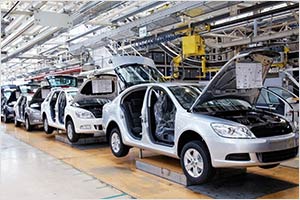 The East African Community is paving way for more local assembly points and manufacturing plants of affordable vehicles in the region.
This comes day after an Extra Ordinary Sectoral Council on Trade, Industry, Finance and Investment met last week to have conversations on industrialization matters in the community which has become a major agenda for the EAC Heads of State Summit.
Among the items on the agenda were the consideration of the: EAC Automotive Industry Action Plan and Draft Concept note on the local assembly/ manufacture of affordable vehicles; Establishment of a Regional Automotive Industry Council/Platform of East Africa (AICEA); Concept Note on the manufacture/production of Low Cost Vehicles (Affordable Vehicles) in the Region and Age Limit for imported Used Vehicles.
Speaking at the opening session of the Permanent /Principal Secretaries, the EAC Deputy Secretary General in charge of Planning and Infrastructure, Eng. Steven Mlote, said that the dedicated session was an important step to prioritize industrial development in the Community.
Several companies have already set up their manufacturing units in East Africa; Nissan is already doing its car assembly in Kenya while Volkswagen is operating two car plants in Kenya and Rwanda. Kenya is also home to Mobius Motors, a local car manufacturing firm owned by a British national.
He underscored that the decision to convene a dedicated meeting on industrialization is a landmark achievement and a blessing as it signifies the priority the region is giving to industrialization issues, which have assumed prominence in the integration agenda.
"The region is making good progress towards implementing the Summit directives on the Automotive; Cotton, Textiles and Apparels; Leather Sector and Pharmaceutical Sectors. The Community has reached a stage of integration where Industrial development and the promotion of manufacturing have become much more important and necessary than ever" the Deputy Secretary General added.