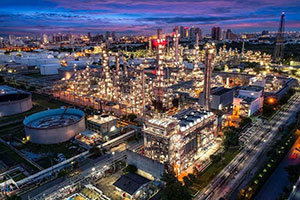 The growth will lead to a regionally integrated ecosystem for oil production, natural gas supply and distribution, which will increase efficiency and security of supply. It is also expected that the cost of refined oil and gas products to consumers will decrease in the long term.
East Africa has been an importer of refined product, largely from the Middle East. The bulk of this product has entered the region through Mombasa in Kenya and also through Dar es Salaam in Tanzania.
The foreign exchange burden of importing and distributing refined oil and gas products will, "address regional balance of payments challenges while liberating much needed foreign exchange for more strategic human development," said Maina Kigundu, East Africa head of oil and gas at Standard Bank.
The increasing slice of foreign exchange required to meet the regions' growing need for refined product, "is driving home the imperative for East African governments to build an integrated oil and gas infrastructure capable of reducing the region's refined product import dependence-as well as managing and distributing these imports more efficiently," he noted.
This increase in local East African oil production combined with rapid economic growth is transforming the oil and gas infrastructure mix while also driving investment and development, integration and growth in East Africa's oil and gas sector.
Kenya, Ethiopia, Tanzania and Uganda, for example, are all looking to develop the refining and regional distribution and export infrastructure required to process and market these finds locally, regionally and globally. At the same time, they are also looking to improve the efficiency of imports.
Standard Bank's presence across the region will assist East Africa to develop an integrated oil and gas infrastructure ecosystem capable of increasing the efficiency of importation and distribution. In addition to the savings that this will afford consumers, the bank is also well placed to effectively commercialise new crude oil discoveries in Uganda and Kenya.
This will not only sustain the region's high growth rates but will also release much needed foreign exchange for more strategic human development.