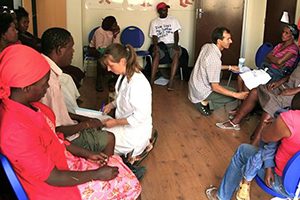 Health Ministry in Tanzania has announced four guidelines in order to improve the provision of health services in public hospitals all across the country.
During the meeting that was held at the Bugando Medical centre (BMC) in Mwanza Region, Dr. Mohammed, the ministry's director for health services spoke about how to address the challenges facing patients, outreach medical treatment, providing services to the emergency patients and also reducing the maternal and child mortality.
Dr. Mohamed also mentioned the guidelines as verification of services provided, offering of referrals, working on the complaints received from stakeholders and medical personnel, recomending advices, providing emergency services to terminally ill patients.
During the meeting, BMC director general Prof Abel Makubi said, his hospital had managed to reduce the maternal mortality rate, on average, from six deaths per month last year to one death or two per month deaths this year.
BMC serves eight regions: Mwanza, Mara, Simiyu, Sinyanga, Geita, Kagera, Tabora and Kigoma.
The ministry of health, community development, gender, the elderly and children has come up with four guidelines in order to improve all the above medical services so that it will benefit the people to gain better facilities in a long run.
The guidelines will be in use with effect from next year as stated by Dr. Mohamed Mohamed, the ministry's director for health services.