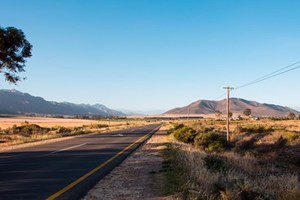 The African Development Bank Group has approved a grant of US $322m to Burundi and Tanzania to finance the 45km Rumonge-Gitaza and 260km Kabingo-Kasulu-Manyovu road upgrading project.
Director General of the Bank Group's East Africa Regional Development and Business Delivery Office, Gabriel Negatu confirmed the reports and said that the project aligns with the National Development Plans of both Tanzania and Burundi, particularly the respective sectoral policies on transport in both countries.
East African road network
Tanzania's Kabingo- Kasulu- Manyovu road will be upgraded from gravel to bitumen standard while the Rumonge – Gitaza in Burundi will be rehabilitated. It also involves the construction and operationalization of a One Stop Border Post between Tanzania and Burundi at the Manyovu/Mugina Border. These developments are set to be completed in 2023. The multinational road will help open up rural areas, facilitate construction of health centers and schools, community water sources, reduce vehicle operating costs and enhance road safety.
The project will strengthen regional integration by bringing Tanzania and Brundi together through improved cross-border transport. The road is also part of an East African road network that links Dar es Salaam port to the regional markets such as Rwanda, Uganda, Burundi and DRC. Along the regions of Brundi's Rumonge province and Tanzania's Kigoma region, socio-economic structures and health infrastructures will greatly improve.
Gabriel Negatu said, "The project will fundamentally enhance the mobility of goods and services for the people in Burundi and Tanzania. The improved transport will bring additional benefits for the two neighboring countries, including empowering women and youth for whom new market centers will be opened and other economic activities will increase."