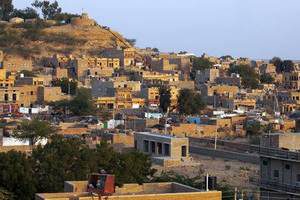 Over the next 5 years, the government of Nigeria through the Family Homes Fund (FHF) intends to invest US $1bn in bridging its 17 million housing deficit.
The report was confirmed by Imeh Okon, the Senior Special Assistant to the President on Infrastructure who saod that the government would issue US $275m yearly for a five year period. Despite being powered by the FHF, private sectors will also participate in the projects.
Housing deficit in Nigeria
With an annual growth rate of 3% as of 2015 and an urban population growth rate of 5%, Nigeria stands at a 180 million population as stated by the United Nations. Research done from the World Bank and the National Bureau of Statistics states that there is a 17 million housing deficit in Nigeria. According to UN statistics, 1.6 billion people live in sub standard housing globally. 1.6 billion people live in sub standard housing in Nigeria.
The managing director for Nigeria Integrated Social Housing(NISH) Mr. Yemi Adelakun pointed out that the needs and affordability of the people are not met with the available houses built hence making bridging the housing deficit hard.
Affordable housing
As of now, around 3,000 to 6,000 affordable housing are under construction in Nigeria with 1,400 houses in Nassarawa. The Special Adviser to the President on Economic Mr. Adeyemi Dipeolu stated that with hope of Nigerians accessing the housing units under the affordability index, the the Ministry of Power, Works and Housing has managed to complete more than 2,000 houses in 72 units across Nigeria.
Mr. Dipeolu, in regards to high mortgage, said that Nigerians would face a challenge to access homes with the high mortgage rates. He said, " The government is working to ensure that there are cheap mortgage available for Nigerians."
Ms. Okon added that Nigerians earning even US $83 can afford a home under FHF, which covers the government's main aim of providing social and affordable homes.