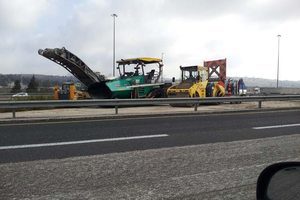 One of the fastest growing economies in Africa – Ethiopia, has signed US $43m road designing and construction agreement with six constructors and five consultancy companies in bid to improve the transport and network connection in the country.
The second most populated country is committed to lead the continent in the infrastructure project that will transform the country's global economic outlook based on the creation of business and investment opportunities. Better infrastructure has added to development of countries as it lured investors into economies and created employment opportunities as well.
Project agreement
General Moges Tibebu, the Addis Ababa City Roads Authority Director said that the agreement entails the construction of new 25.32 km asphalt concrete roads within Addis Ababa, as well as the design of the new 156 km road construction in different locations of the town.
The ease of movement of both goods and commodities should lead business and trade in the country's commercial and cultural hub. Traffic congestion has slowed down the business effectiveness and hampered the growth of the business environment in the largest city in Ethiopia. The plans induced to curb such hurdles should help ease carrying out business and benefit the various sectors.
Parliament budget
Improved coverage of the city will foresee the development of startups, contribution to the GDP of the country and employment creation. The attractiveness of the promising market in the nation has caused investors to flock. The upgrade of such supporting infrastructures is hence crucial to accommodate the growing market.
The road sector and other similar projects is covering the bigger chunk of the Parliament's budget to attract more businesses. Director Tibebu stated that the Government forecasts to complete the project within two years.