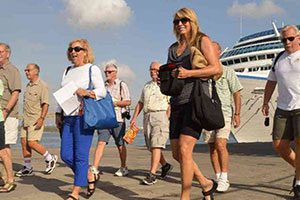 Tourism ministry, released by Cabinet Secretary Najib Balala at State House Mombasa stated that the number of local tourists in 2018 was 3,974,243, a 9.03 percent increase from the 3,645,243 in 2017.
That is, it grew 31.2 percent in 2018 to Sh157 billion, up from Sh119 billion the previous year.
In 2018, number of international arrivals was 2,025,206, compared to the 1,474,671 in 2017, an increase of 37.33 percent.
"As part of strengthening repeat visits, as well as recommending destination to visitors, Kenya at present has a total of 68 global hotel brands, a clear indication that the international community is confident of returns in investment in the tourism sector," said President Uhuru Kenyatta.
He further expressed satisfaction with the achievements, noting tourism contributes significantly to the economy.
President Uhuru Kenyatta also advised county governments to prioritise the packaging of tourism products by partnering with government experts in order to increase the sector.
"Counties are key players and hosts of many tourism experiences. They should partner with government expert agencies, such as the Kenya Tourism Board \(KTB), and merge with neighbouring devolved units to improve the existing tourism circuits", he continued.
He also encouraged private sector players to develop their products and services in order to improve experiences.
The project is expected to help make Mombasa a leading and competitive world class tourism destination.