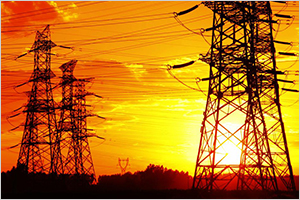 The objective of United States' investment and support to the East African Community (EAC) bloc will be on energy through the US-funded Power Africa initiative. The Mission Director for the American aid agency Mr. Mark Meassick pledged to US aid in Kenya and East Africain last meeting.
"The magnitude of resources is not enough, but priority will be given to the energy sector," Mr Meassick said to reporters after meeting senior EAC officials.
He said the US has invested about $220 million as development aid to the EAC in the last two years, a possibility of growing partnership between the two sides.
Mr Meassick said his country's support to the EAC was upwardly shifting from health and environment to trade-related investments such as agriculture and customs.
"More funding will be in the energy sector. Through industrialization, energy will have a high outcome on investments," he said
President Barack Obama has launched Power Africa a five-year American presidential initiative during his visit to Tanzania in June 2013.
Through Power Africa, the US government in August released $21 million for the development of the energy sector in the EAC region.
The main objectives are to support economic growth and development by increasing access to reliable, affordable and sustainable power in Africa.
Among the six main focus countries Tanzania is one of them, the others being Kenya, Ethiopia, Ghana, Nigeria and Liberia.
USaid was to spearhead the implementation of the programme in collaboration with the African Development Bank (AfDB) which was to allocate $3 billion.
Larger amounts of US development assistance to the region is channeled through agency, he said, citing the $200 million injected to EAC in the past two years