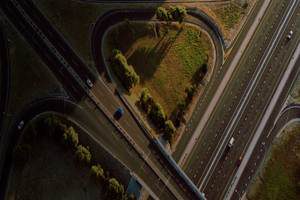 The Kenya Urban Roads Authority (Kura) has declared that development of all the 38 road undertakings in Eastlands under the Nairobi Regeneration Plan will be finished by July this year earlier than the august timetable.
Construction began last year and is at 50% complete. Kura's Director general Engineer, Silas Kinoti said that the road project which cost a whopping US $28m covers over 80 kilometers.
"We are contacting the inspection road by road and we can say that we are optimistic that by July all the roads will be done," said Eng. Kinoti speaking before the Nairobi County Assembly Transport committee.
Eastlands roads project
The project was split into three lots, with each lot given separate one year contracts in July 27, 2018 and they were all awarded to separate contractors.
Lot 1, which entails covering 32 kilometers of road network, was awarded to an international Chinese engineering and construction company known as STECOL Corporation (formerly Sinohydro Tianjin Engineering Co. Ltd) at over US $9.5m. The 2nd lot which is 25.5 kilometers long was handed to China Roads and Bridges Corporation at a cost of over US $10bn China Roads and Bridges Corporation. On the other hand, China Wu Yi won the 3rd lot which is worth close to US $9m.
Meanwhile, the urban roads agency has managed to construct 4 out of 11 footbridges on the Outering road which was completed on July, 2017. The remaining 7 bridges are underway.
The project costing over US $8.7m commenced in April last year in an effort to enhance safety of non-motorists after an uproar over rising cases of accidents on the road. The agency has even received additional finance to address this issue.
In addition, Kura intends to build 19 bus stops along the road as well as increasing mobility of the service and access ways to the road in order to enable faster evacuation and movement of traffic on the road.
The Nairobi regeneration program
The Nairobi regeneration program is a social and economic program between the County Government of Nairobi and the Kenyan National government. The program is aimed at improving the livelihoods of Nairobi residents. The program focuses on transport and infrastructure, water resources, transport, housing and settlement and as well as solid waste management.