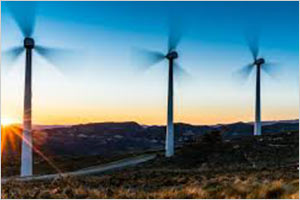 Windlab Limited announced an agreement for funding of US$10,000,000 by Eurus Energy Holdings Corporation (Eurus) into Windlab's East Africa business. Windlab East Africa holds existing company development project and also the right to future projects in Ethiopia, Kenya, Tanzania, Zambia, Uganda, Rwanda, Burundi and Malawi.
Windlab's East Africa assets currently consist of a steady pipeline of development projects totaling to around 1,650MW of potential capacity, ranging in status from initial projects to the approved 300MW Miombo Hewani Wind Farm in Tanzania, which has been aproved in a government sponsored off take process. In Kenya, Windlab has associated with the Meru County Government in the development of a hybrid renewable energy project residing of wind, solar, and battery storage for up to 166MW of Generation under a PPP scheme.
Windlab will use this investment to boost the development of key projects in East Africa to enhance the large unserved demand for electricity. Sub-Saharan Africa's population now exceeds 1 billion people and enjoys some of the fastest GDP growth rates in the world; Ethiopia 8.2%, Kenya 5.5%, Tanzania 6.8% on Accordance to the World Bank, However, the availability of electricity and generating capacity stays very low; for instance, Tanzania has a population of 59million people yet only 1,600MW of generating capacity.