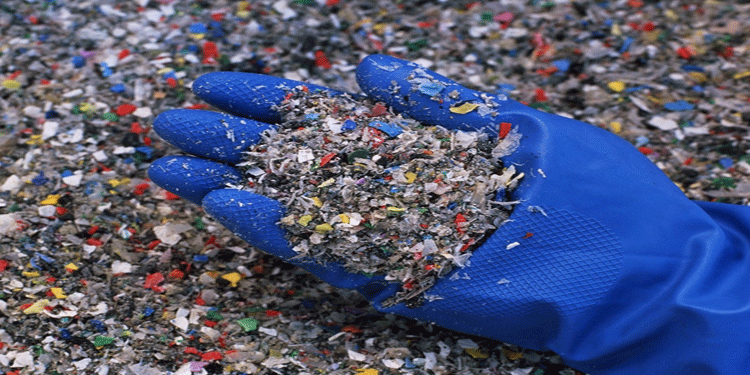 A number of multinational businesses formed a major alliance to help tackle the plastic waste menace in Africa.
The Africa Plastics Recycling Alliance is to execute an agenda of recycling and reprocessing plastics in Sub-Saharan Africa, Led by Diageo the parent company of Guinness Ghana Breweries PLC.
A statement from the company said the "explicit intent" is "to focus on the economic opportunity" plastic waste presents.
The statement added that, "Diageo is partnering with other consumer goods multinationals including; Unilever, Coca Cola Company, Promisador and Nestlé to launch the Africa Plastics Recycling Alliance."
Economic opportunities from plastics
Officials supporting the Alliance said the body "aims to turn the current challenge of plastic waste in Sub Saharan Africa into jobs and commercial activity by improving the collection and recycling of plastics."
By implementing this, the alliance members have to "facilitate and support their local subsidiaries to engage proactively in market level public-private-partnerships, industry collaboration and alliances."
Encourage innovation, share knowledge and collaborate on technical and other solutions suitable for Sub-Saharan Africa as well as participate in local pilot initiatives are significant aspects of this alliance.
Financing waste recycling
Companies that are part of the alliance plan of engaging "with the investment community, policy makers and others to accelerate the development and financing of the necessary waste management infrastructure and systems."
The Africa Plastics Recycling Alliance secretariat said the "lack of collection and recycling capacity" of plastics "in many African markets coupled with growing populations is creating a growing problem of plastics waste.
We see an opportunity to tackle that problem in a way that creates jobs and reduces dependency on imported materials while alternatives to plastics are developed. Collaboration within and across markets will be key to success."
Reducing use of plastics
This month a major step was taken by 170 countries to reduce the use of plastics due to the threats they pose to the environment.
That the deal was signed in Kenya's capital, Nairobi after a UN environment assembly meeting to discuss ways of addressing the environmental impact of plastics.
Countries have consented to "significantly reduce" single-use plastic products by the next decade.