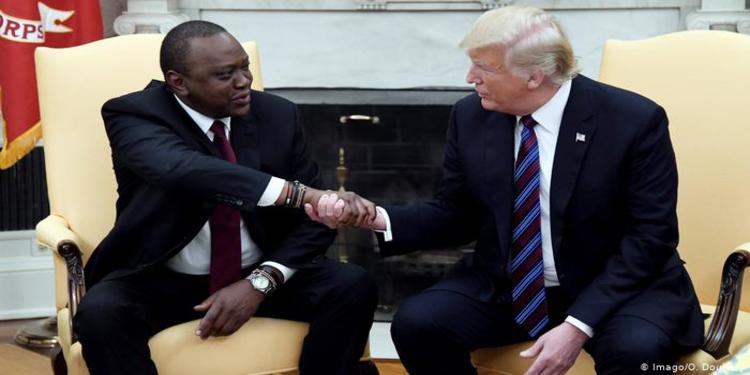 In a landmark significant agreement with the United States of America, Kenya is set to sign a US $3bn deal for the construction of Nairobi-Mombasa expressway this month. Kyle McCarter the US Ambassador to Kenya confirmed the reports and added that the deal will pave way for construction works to begin anytime after June this year.
The deal includes three additional Special Economic Zones which will be developed along the alignment next to strategic interchanges. The project is expected to bring additional revenue to the national and county governments. A US-based private construction conglomerate Bechtel, was awarded the contract in a government-to-government deal that formed part of President Uhuru Kenyatta's discussions with President Donald Trump during his visit to the United States visit last year.
The 473Km Nairobi-Mombasa expressway will begin construction at the Jomo Kenyatta International Airport (JKIA) along the existing Nairobi-Mombasa highway and will go through seven counties ending at the Changamwe roundabout in Mombasa.
The proposed expressway project will bypass the capital city to branch off just past Konza and terminate onto the Nakuru highway in Kikuyu, design maps of the high-speed road have revealed.
Kenya National Highways Authority (KeNHA) Director General Peter Mundinia explained that the road will have four lanes capable of supporting sustained speeds of up to 120 kilometers per hour and is expected to reduce travel time between Mombasa and Nairobi from the current 10 to four hours.
The road development which will also run parallel to the current Nairobi-Mombasa highway and will help promote trade and movement in Kenya and neighboring countries is expected to generate nearly twice the funds spent to build it over a period of 25 years and will be ready for use by 2023.
"The route will vastly improve the connectivity, efficiency, and safety of the road between Nairobi and the country's main seaport of Mombasa," said Peter Mundinia.
The expressway project is projected to create 500 jobs and will involve local businesses in supplying up to 100,000 tonnes of cement and 40,000 tonnes of steel expected to be used on the road.