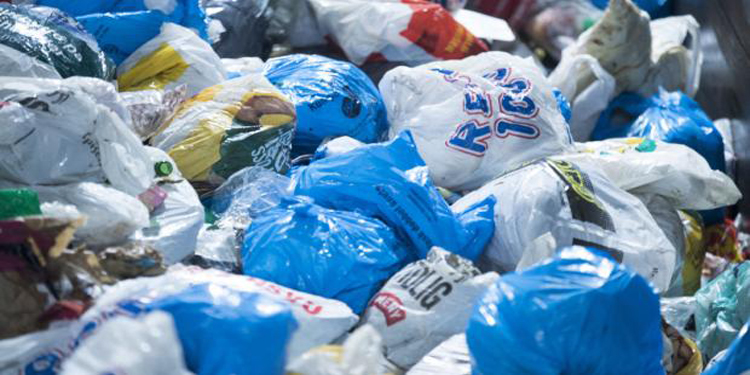 Kenya looks to Denmark for inspiration as they use robots as street collectors for waste. Recently a business delegation from the Kenyan plastics industry was quite amazed when they witnessed how Denmark handles plastic recycling. Denmark has a system of deposit on plastic bottles and as the delegation learnt that this is the system that helps to recycle Danish plastic bottles, the bottle refund machine itself became an event.
However, the five Kenyan industry leaders and three representatives from industry organizations were not solely interested in the current Danish solutions; they were also interested in the future. Kenya is not just ready to witness the current solutions in Denmark, but also to see what they have planned for the future.
Business model in Kenya's capital Nairobi is to use street collectors to gather plastic bottles – among other things – which are then converted into plastic granulates and reused in new plastic products. The Danish plastics industry's method of gathering many parties from the value-chain in an including process to develop a joint vision for circular economy is definitely something Kenya is looking forward to. According to Faith Temba, area manager in KAM's plastic sector, the industry organizations are already working on an order of business for both members and the public authorities that include circular economy.
Kenya is learning how to constructively drive this agenda because the industry leaders realize that the future is in circular economy. One of the things that left the biggest impression on the business delegation was the Danish way of establishing sustainable solutions partnerships between companies, NGOs and the public sector.
The Danish cooperation towards waste management is admirable, and is surprisingly efficient in sorting of waste. Surely, it enables a far bigger potential for reusing plastic when it has been.
As per latest estimation, 270,000 tonnes of plastic is produced in Kenya annually solely for packaging – of which only 15 percent is reused. When adding inefficient way of collecting waste, this composes an enormous problem. Around 40 percent of the waste in Kenya is never collected, and what is collected is rarely sorted and therefore not reused. Kenya wants to prove that it is doable – just as in Denmark but the private sector must take action to ensure a real change in Kenya.