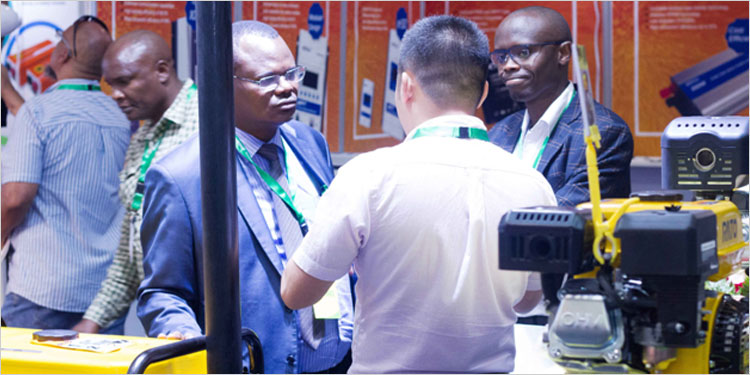 POWER & ENERGY AFRICA is back with the latest edition from the 25th – 27th of July 2019 at the Kenyatta International Convention Centre, Nairobi in Kenya. Co-located with the 8th edition of this event is also the 6th SOLAR and the 8th OIL & GAS Kenya, catering to greater number of audience from a wide industry base that is relative to the energy sector. The much awaited event will be inaugurated by Hon. Eng. John k. Mosonik, CBS, Chief Administrative Secretary, Ministry of Petroleum and Mining, Government of the Republic of Kenya and attended by various ambassadors, high commissioners and trade commissioners from various countries interested in promoting their national industries in Kenya.
The event hosts exhibitors bringing in a wide range of products and solutions like Generators & UPS Systems, Captive and Co-generation Plants, Transmission & Distribution Equipment, Solar Technology & Manufacturing, Solar Panels, Storage / Batteries, Street / Traffic / Billboard, Rural Power Generation, Emergency Lighting, Compact Systems for Residential, Commercial & Industrial Purposes, Drilling & Well Completion Equipment, Lifting Equipment, Cranes and Winches, Offshore Platforms, Design, Piling, Floating Equipment, Refining & Petrochemical Equipment and Services and more. The energy industry in East Africa is on a globalization drive and is now providing the African consumers a variety of products sourced domestically as well as internationally.
Countries dominant this year are Saudi Arabia, Egypt, Russia, China, Australia and India with several leading international brands looking to build a solid foundation in the East African market. Mohamed Salem Saleh Al Ojaimi Factory For Industry (Saudi Arabia), A.R.E. Group(Egypt), Mors Smitt (Australia), Global Insulator Group (Russia), Skipper Limited, Schuf Group, Integro Engineers Pvt Ltd and Shakti Pumps India Limited (India), East Group Co., Ltd., Linzhou Fengbao Steel Pipe Industry Co., Ltd. and Hangzhou Hpwinner Opto Corporation (China), Alce Elektrik San. Ve Tic. A.S and Dogumak (Turkey), Rps S.P.A Riello Ups (Italy), Sunlight Dome Tubular Skylights (UAE), Rhyton Solutions Gmbh (Germany), Komtes Group (Spain) and Ilyas & Brothers (Pakistan) are some of the market leaders in their respective industries.
The event is sponsored by major companies from Kenya and includes key players such as Zigma Enterprises Ltd., Twiga Solar Technology And Solutions Ltd, Equinox East Africa Energy Ltd, Nexus Quality, Technical Trading Company Limited, CP Solar Resources Limited, and Solar Works E.A Ltd among many others.
Africa's largest International Trade Exhibition for the energy sector brings together domestic and international companies in the market to the buyers from across the East Africa who are seeking to expand in the energy industry and to keep abreast of industry trends and developments. The event presents the latest products, innovations and solutions in newly structured product groups that cover the entire energy industry all under a single roof. Visitors will find the latest and most innovative products and equipment that are tailored to meet the needs of the region.
This event invites equipment distributers, equipment manufacturers and entrepreneurs, government and industry bodies promoting the sector as well as large companies engaged in the construction industry etc. This event has been planned to include the hardware equipment, parts and accessories needed in this industry. While Kenya is certainly one of the biggest markets in Africa, the event also lays strong emphasis on attracting traders and importers from neighboring countries.
According to the World Bank, infrastructure is the key to Africa's economic turnaround and energy generation and supply will play an even greater role in the continent's continued development. Kenya, in particular, is making giant strides in infrastructure and urbanization, with demarcated economic zones, commercial and residential buildings, and resorts for tourists. And as Kenya's population and economy grows, the demand for innovative and effective energy solutions is also accelerating.
Concurrent Events:
• Solar – http://expogr.com/solarafrica/
• Oil & Gas – http://expogr.com/kenyaoil/
Visit: http://expogr.com/kenyaenergy/ for more information or contact:
Trevor Daniel
Media Manager
Power & Energy ( East Africa )
Email: feedback@expogr.com
Int'l: +971 43050755 | Kenya: +254 792268513