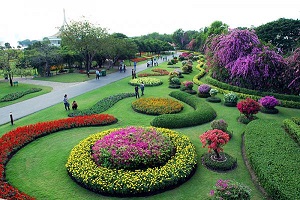 Ethiopia has officially announced the revamp of 9 months old project in the capital city Addis Ababa. The rehabilitation of 3 sq km between the suburbs of Entoto and Akari in the north of capital city has been given to China Communications Construction Company (CCCC).
The project includes building parks, the path for walkers and cyclists, planting trees, and urban farms. The main aim of the project is to divert the liquid waste flowing into the Addis Ababa to take it to the treatment plant installed at regular intervals along the waterway.
The project also covers the construction of new flood defenses, solar powered borehole irrigation, and drinking fountains. The whole project is a part of Beautifying Sheger, a USD 1 billion three years program announced by Prime Minister Abiy Ahmed in February.
According to the plan, there will be an increase of greenery per capita from 0.3 sq m to 7 sq m in the city. It's expected that Improved greenery will increase the property value, which interns develop tourism, attract investment, and uplift the status of the city. The growth of greenery, cafeterias alongside the river and restaurants will also attract nearby towns and inhabitants.