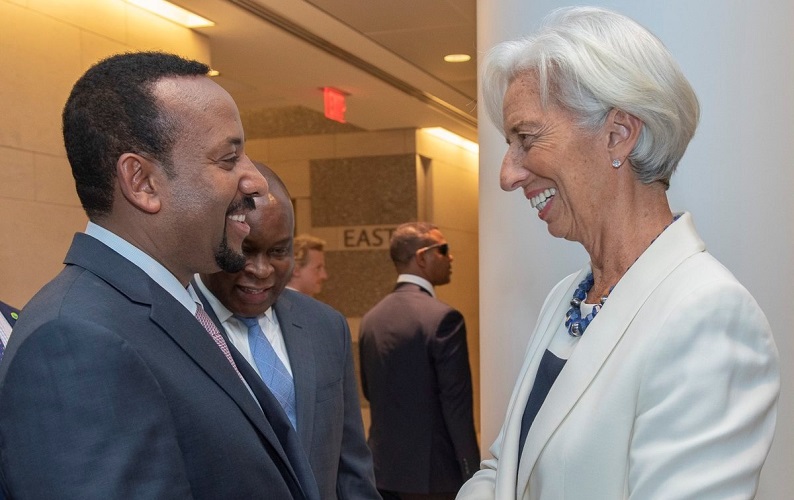 International Monetary Fund (IMF), in support of Ethiopia's homegrown economic reforms, has agreed with the Ethiopian government at the technical level to provide the required fund said by Eyob Tekalign (PhD), State Minister of Finance, Ethiopia.
Around 60 percent of the financial resources that would be needed to implement the three years of economic reform will be sourced from the World Bank, and IMF said by Eyob. One the other hand, IMF also released a statement stating that they have reached a staff-level agreement to finance USD 2.9 billion to the Ethiopian government.
In the last four-five months, the country has also managed to mobilize its financial resources to meet the monthly target by 100 percent said by Eyob. He further stated that the financial resources needed to fulfil the reforms are also being expected from bilateral and multilateral Ethiopia's partners such as African Development Bank, European Bank and, other friendly nations such as Saudi Arabia and Qatar.
It is estimated that homegrown economic reforms need a total of USD 9 to 10 billion over the span of three years. If everything goes planned Government of Ethiopia shall uplift the poverty in 10 years making Ethiopia one of the strongest nations in Africa stated by Eyob.