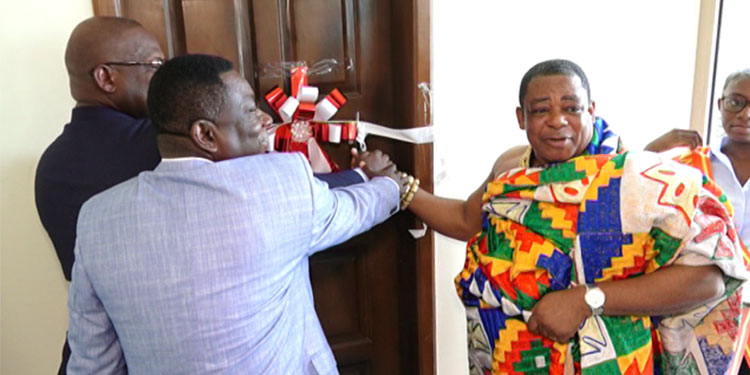 The Chief Executive Officer (CEO) of E-Tang Ghana, representatives of Shanghai KS Printing in West Africa, Mr Eric Worchie said his outfit's aim "is to run a customer-focused business and also remain a market leader within a short time".
Shanghai KS Printing, China has opened the Ghana office of the Group in Accra with the target of becoming a market leader in Ghana's printing industry.
Founded 20 years ago, KS Printing has been concentrating on books and periodicals printing for the last 15 years. With complete and advanced printing machines, KS is one of the most distinguished book printers in East China.
"We are not only going to take your manuscripts and print them, we shall discuss with you the content and suggest improvements to bring it to international standards if need be," Mr Eric Worchie said.
He said the company had the state-of-the-art equipment to provide effective and systematic services to clients.
KS has been offering printing services for global publishers since 2006. For some 10 years, It has printed books for more than 2000 publishers around the globe and generates an excess of 30 million US dollars per year.
Mr Jeff Hie, Chairman, E-Tang Group, Ghana said the company was dignified to doing business in Ghana and also create employment opportunities for the youth.
"The first stage is to produce high-quality printing services to local publishing companies that only produce books," he said.
"With regard to the second stage, we will build a local factory to grow investment in Ghana. This will allow us employ more Ghanaians and we shall contribute our quota to the development of Ghana," he said.
It has also set an progressive target of expanding its services to the West African sub-region.