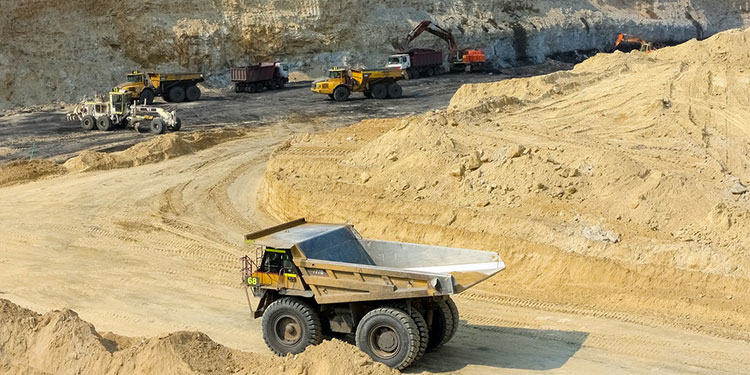 Mining is one of the primary sectors that has been benefited by reforms and has contributed to Tanzania's economic growth during President John Magufuli's first term as president. Thanks to reforms, mining contributed 15.3 percent to the country's Gross Domestic Product (GDP) in the first quarter (January to March 2020), according to data from the National Bureau of Statistics (NBS). Small-scale miners have also benefited from the changes, as the government has issued mining silences to them and kept in place policies and guidelines for their empowerment through the Ministry of Minerals.
Among other items, the government has passed legislation to relieve small-scale miners of the burden of paying a 5% withholding tax and an 18% value added tax.
The step drew more small-scale miners into the industry, with the government granting at least 78 mining licences last year.
According to NBS, the mining sector developed at a rate of 15.3 percent in the first quarter of 2020, compared to a rate of 10 percent in the same quarter of 2019.
"The rise was primarily due to an increase in gold and silver production. "Gold production increased to 12,404kg in the first quarter of 2020 from 8,656kg in the corresponding quarter of 2019," according to a portion of the study.
Furthermore, silver production rose to 3,128kg in the first quarter of 2020, up from 2,856kg in the same quarter of 2019. From 31,321 tonnes in the same quarter of 2019, salt production rose by 17% to 35,497 tonnes in the first quarter of 2020. Minister for Minerals Doto Biteko stated during the tabling of the ministry's budget estimates for 2020/21 that the government had also continued to educate small-scale miners on better ways to participate in the mining sector.
Mr Saniniu Laizer, an artisanal miner from Mirerani, had mined about 15km of Tanzanite gemstone, which he sold to the government for 7.7bn/-.
The new billionaire, who is now the talk of the town, praised the government for its efforts to assist small-scale miners, which resulted in the construction of the 24km perimeter wall along the Mererani mine.
"Unearthing the gemstone was one thing; keeping it hidden until the point of sale was another. "I attribute the effective sale to the defence, which is a President Magufuli innovation," said Mr Laizer.
Mr Laizer claimed that while some people, especially those outside the mine, mocked at the thought of building the 24km perimeter wall, he and other miners saw it as an important step toward their protection and ensuring what they got remained theirs until the end.