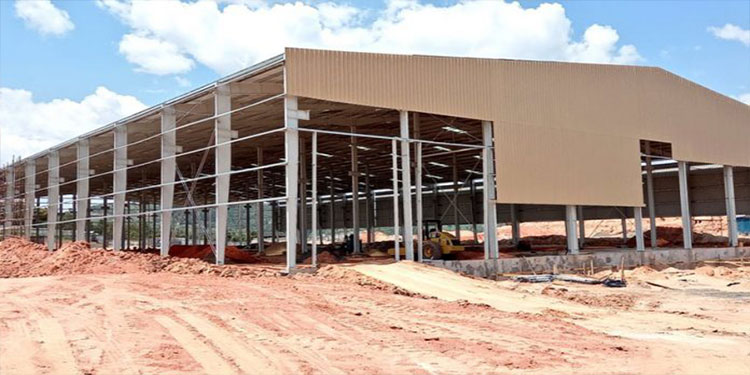 Rwanda has begun the construction of the US $29m tile manufacturing plant in Nyanza district. The plant which is projected to make tiles from clay, will be first of its kind in the country.
The Mayor of Nyanza District, Erasme Ntazinda, stated, "The district has a minority stake in the investment equivalent to 1.5% in the project". Further mentioned that the construction is anticipated to be complete in the next 18-months. He however asserted that the project is a landmark that will boost the district development and elevate the rural economy.
The investment is said to directly employ over 100 people and generate business opportunities for the inhabitants. Residents need to invest in services that will be required by the workers at the construction site and the traffic that will flock the district dealing in the produced tiles," said Erasme Ntazinda. About 400 people are also to be indirectly employed as hundreds of casual workers are required.
The mayor further said that the plant will manufacture about 9,000 square metres of floor-tiles per day in its very 1st phase of operation, 18,000 square metres in the 2nd phase and 36,000 square metres in the 3rd phase which means within these 3 years, subsequent phases will focus on other ceramic products on demand.
Clay which is said to be the main raw material for the tile plant in Rwanda, is extensively accessible in the district and neighbouring districts. "We are confident of the availability of the raw material," stated the mayor.