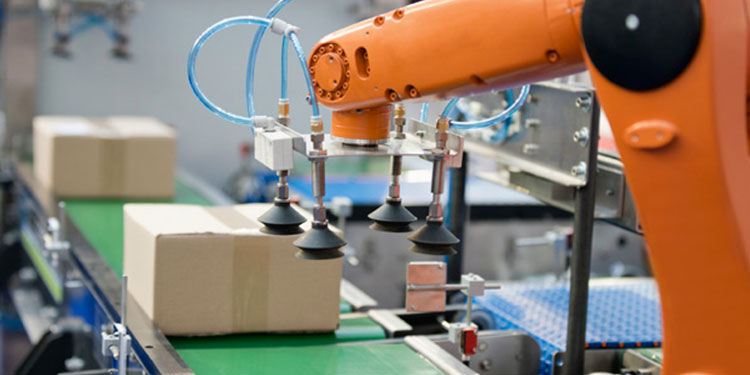 Packaging is an essential aspect of the production process. It aids in the protection of goods against dust, physical harm, and a variety of other factors. Packaging cost is reduced, labour efficiency is increased, and packaging consistency is maintained with automated packaging. The global automated packaging market is expected to expand in response to the increasing trend of automation in the packaging industry.
Both directly and indirectly, automation aids in the reduction of labour costs. High-quality system-matched bags are available from automated packaging systems. Automated packaging systems strive to produce an effective packing method that is adaptable to a wide range of industrial applications. In today's competitive market, product packaging is critical because it protects the product from harm.
Previously, manufacturers relied on manual manufacturing and dedicated machinery techniques as well as conventional packaging innovations. Dedicated machinery and manual assembly, which incur higher labour and liability costs, are insufficient to meet today's demands for greater production flexibility. As a result, businesses are turning to automated packaging systems, which offer more flexibility and better packaging efficiency.
A growing number of researchers are beginning to develop industrial systems that deal with complex robotic tasks. The automated packaging of parts in an assembly process is one of the applications of the next generation of robotics. Furthermore, since current automated machineries need less maintenance, automation is increasing demand for automated packaging systems in the global automated packaging systems industry.
E-commerce is becoming more popular around the world, especially in developing countries. Because of the rapid growth of e-commerce, global logistics has become more interesting. In 2021, the African e-commerce market is expected to generate US$24,759 million in revenue. The e-commerce industry relies heavily on packaging. In the last few years, there has been an increase in the demand for online shopping, which has necessitated the development of powerful machinery for packaging bulk orders. These factors are expected to boost the global automated packaging systems market in the coming years, especially in Africa's high-growth emerging markets.
The automated packaging systems market can be divided into three categories: application, business, and geography. The global automated packaging systems market can be divided into three categories: automated conveyors, packaging robots, and automated packagers. Transport and logistics, healthcare, food and beverage, automobile, electrical & electronics, and military & aerospace are the industries that make up the automated packaging systems segment.