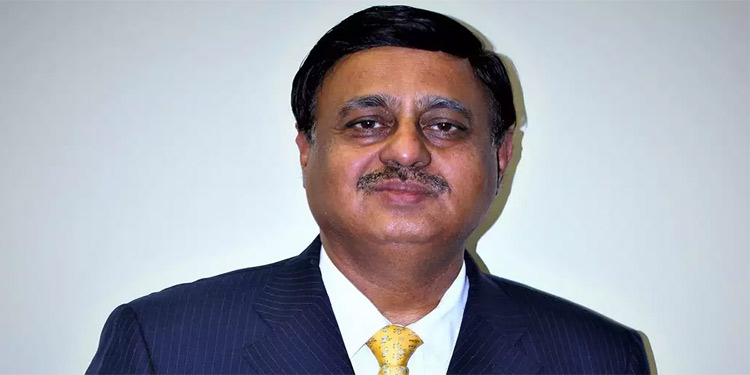 Ashok Thakur has been named CEO of KLT Automotive and Tubular Products South Africa, a subsidiary of Mahindra. Thakur assisted Mahindra in building its brand on the African continent from its South African base.
Thakur, 60, began his new job in May after leaving Mahindra on April 1, 2021. For the past 25 years, he has worked in international business in Africa.
He has been tasked with creating and implementing KLT's 10-year strategy to take the company to the next level in terms of product variety and expansion, as well as production volume.
"Despite the challenges of the current economic climate, there is a fantastic chance to convert an auto component company in the current South African context," Thakur said.
"Auto sales are increasing after declining for the previous 5-6 years, and there is a new Automotive Production and Development Program incentive scheme for the motor industry aimed at increasing production volumes and creating jobs across the automotive value chain, which is supporting localization."
"My immediate aims are to expand the client base and look at industries other than auto," Thakur said. "In the near term, I want to look at inorganic growth to accomplish our Group Chairman's vision for Africa."
Thakur spent six years as the CEO of Mahindra SA and was responsible in the establishment of automotive import and export activities in Africa. After that, he spent another three years with Mahindra, where he was in charge of the company's automotive and agricultural activities in Africa.
Thakur returned to India in 2018 to take up the role of Vice President – Group Public Affairs, where he was responsible for the Mahindra Group's interactions with the government at both the national and state levels until his retirement.
KLT Group's South African subsidiary was founded in 2009 to serve the automobile sector as a Tier-1 supplier.
KLT Group currently employs over 700 employees across four sites in three South African provinces, producing automotive components such chassis, B-pillars, and various pressed steel components.
The South African plants house the company's only African-based chassis manufacturing unit, which is located outside of the company's India headquarters.
"As it expands its African commercial activities, the organisation remains committed to increasing its footprint in South Africa and other African countries," stated Jubin Thakkar, Chairman and Managing Director of the KLT Group.