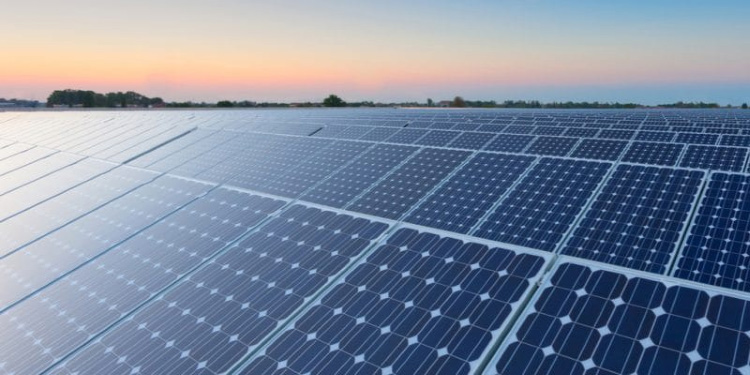 According to the Gabonese Minister of Energy and Water, Alain Claude Bilie By Nze, the Ndjole hybrid solar power plant, with an expected capacity of 400 kW, will be commissioned this year in July. The installation is being carried out by Ausar Energy, a subsidiary of the French group Engie.
A new deadline has been set for the commissioning of the hybrid solar power plant in Ndjole. This was during an inspection visit to the project site by Alain Claude Bilie By Nze, the Gabonese Minister of Energy and Water. The plant, located in the province of Moyen-Ogooue in western Gabon, will increase the country's installed capacity by 400 kW thanks to 1,445 solar panels and inverters "installed to the mm on the basis of a GPS plan on galvanised steel piles". The solar plant will be supported by a diesel powered generator.
The Ndjole hybrid solar system was originally scheduled to go into operation from March 2020. Once operational, the operation and maintenance of the Ndjole plant will be carried out by the Societe d'energie et d'eau du Gabon under a 15 year power purchase agreement signed with the country's Caisse des Depots et Consignation (CDC). CDC, which is developing the hybrid solar project, is also financing the construction of an electricity transformer station and a 500 m long medium voltage line.
CDC will build 7 other power plants in Gabon as part of the "Zero Diesel" programme. The 1st 5 plants will be installed in the province of Ogooue Ivindo, namely in Bitam (850 kW), Booue, Makokou, Mekambo and Ovan. The other 2 plants will be built in Minvoul and Medouneu, in the province of Woleu Ntem. The 8 facilities will have a combined capacity of 2.2 MW.
As part of its programme, CDC will invest 4 billion CFA francs, or more than 6 million euros. In the targeted areas, electricity production costs will be reduced by 30 per cent. The installations will also save 1 million litres of fuel oil per year, avoiding the emission of 2,600 tonnes of CO2 over the same period, says Engie.