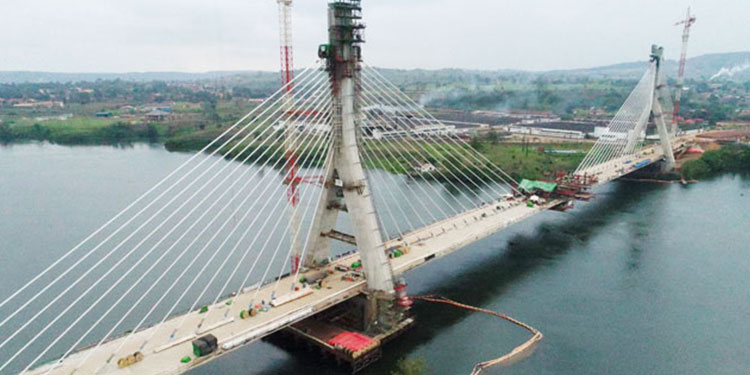 The longest bridge in Tanzania is on schedule for completion. President Samia Suluhu visited the construction site and stated that the project is 27% complete.
The bridge idea goes back to 1977, but it never got off the ground because funders refused to fund its development. Geita Regional Commissioner Robert Gabriel recognised that the bridge's building was a dream of the late Julius Nyerere, the nation's father.
The 3.2-kilometer Lake Victoria bridge will connect the Mwanza region's Kigongo and Busisi districts. The bridge would be linked to a 34-kilometer road with a width of 28.4 metres from Mwanza. As a result, Mwanza will become a commercial centre in the Lake zone.
Engineer Isack Kamwelwe, Minister of Works, Transport, and Communications, stated that the bridge will connect Tanzania with neighbouring Uganda, Burundi, and Rwanda, increasing commerce and strengthening the regional economy. It will also allow inhabitants to cross the lake in four minutes, as opposed to the 35 minutes required by a ferry.
According to Engineer Patrick Mfugale, Chief Executive Officer of the Tanzania National Roads Agency (TANROADS), the 180-tonne capacity bridge would allow 1600 cars to cross at once. The project will be finished in 2023 at a cost of US $308 million.
"This bridge will shorten travel time and promote trade between East African countries." Currently, cars take up to three hours to cross to either side of the Lake by ferry, and it takes approximately 45 minutes to reach the other side," Engineer Kamwelwe explained.