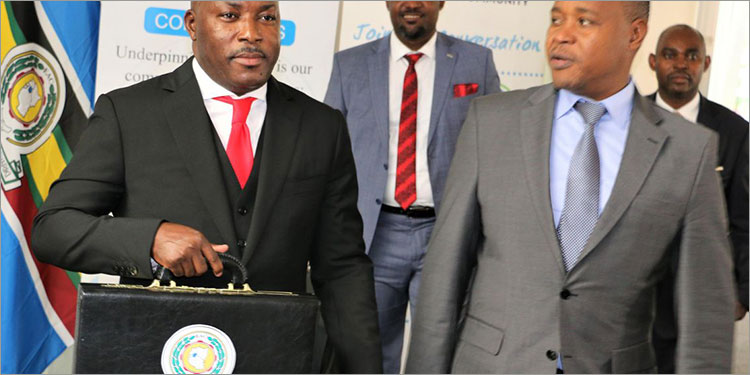 The East African Community on Monday tabled $91.7 million budget for the 2021/22 financial year during a sitting of the East African Legislative Assembly in Arusha, Tanzania.
According to the EAC council of ministers $54.1 million (59%) will be contributed equally by Partner States or raised as other internal revenues and $37.6 million (41%) of the budget is expected to be sourced from development partners.
Ken Obura, the chief administrative secretary, ministry of EAC and Northern Corridor development and chair of the council of ministers, said that the budget estimates are being presented at a time when the Covid-19 pandemic has ravaged economies through lockdowns and economic shutdowns resulting in the loss of millions of jobs, livelihoods and general economic malaise all over the world.
"The reality is that Covid-19 will be with us for a much longer time than earlier anticipated. The impact of the pandemic on EAC Partner States' economies has been devastating to say the least," he said.
EAC said that manufacturing and agriculture sectors have been the most affected by the pandemic due to disruption in global supply chains and a fall in global demand for key export goods such as horticulture produce.
In 2020, exports of goods shrank in all the six EAC Partner States as exports from Kenya and Uganda contracted by 7.6 percent and 1.7 percent, respectively, "between March to June 2020 while during the same period, imports of intermediate goods contracted by 25 percent, 11.3 percent and 22.9 percent in Kenya, Uganda and Tanzania, respectively. Similarly, the industrial sector in Rwanda, Kenya and Uganda shrunk by 3.5 percent, 0.5 percent 2 and 6.3 percent, respectively," Mr Obura said.