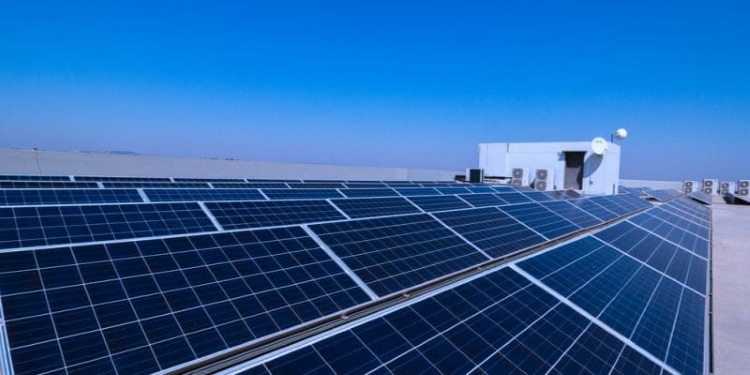 Somabay is going green. The seaside resort in the Sea governorate will soon be equipped with 2 solar PV plants. The facilities, which will provide clean electricity, will be built by Taqa Power, a subsidiary of the Taqa Arabia Group. The larger solar plant will have a capacity of 3.8 MWp. The facility will be built under a 30 year concession management agreement.
Taqa Power will thus sign a power purchase agreement (PPA) with Abu Soma Touristic Development, which manages the seaside resort of Somabay. The agreement signed with Taqa Arabia also includes the turnkey construction (EPC) of a second 1.2 MWp solar PV plant. The operation of this other plant will then be transferred to Abu Soma Touristic Development.
"At Somabay, we live by the motto "Outstanding by Nature", and that means reducing our CO2 footprint. We've been thinking about this for a long time, and this solar project corresponds with Somabay's vision of connecting with and caring for nature," said Ibrahim El Missiri, Somabay's MD.
Abu Soma Touristic Development also sees the construction of the 2 solar power plants as part of the Egyptian government's strategy to diversify the country's electricity mix by further integrating renewable energy. The construction of its future clean energy facilities will require around USD 4 million investment. The 2 solar power plants, which will deliver around 5 MWp of power, are expected to make a significant contribution to reducing Somabay's environmental impact. This Red seaside town, which occupies an area of 10 million m2 on the Red Sea, attracts many tourists every year.