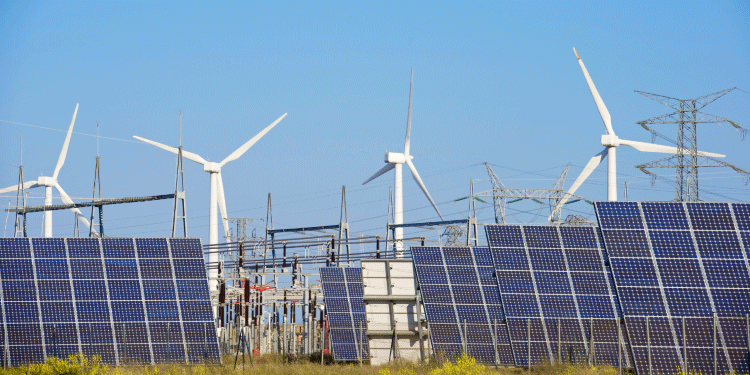 Many mining companies operating in Africa are choosing renewable energy to reduce their carbon footprint. This is the case of the Anglo-Australian Rio Tinto which operates an ilmenite mine called QIT Madagascar Minerals. The mine, located near the town of Fort-Dauphin, will now operate with electricity generated from renewable sources. This is the purpose of the power purchase agreement recently signed with CrossBoundary Energy (CBE).
The renewable energy producer will build 3 facilities. First, a solar PV plant that will consist of at least 18,000 solar panels capable of producing 8 MWp. Construction of the plant will begin before the end of current year for a planned commissioning in 2022. Near the deep water port of Ehoala, entirely built by Rio Tinto, CrossBoundary Energy will build a wind farm composed of 9 turbines, with a capacity of 12 megawatt.
Electricity Storage
As the installation of a wind farm is relatively more cumbersome than a solar power plant, CrossBoundary Energy and Rio Tinto plan to start construction of the wind farm in year 2022 and to commission it in the same year. The solar and wind farms will be connected to a lithium-ion battery storage system with a capacity of 8.25 MWh. The storage system will allow for the stabilization of QIT Madagascar Minerals power grid.
"The Government of Madagascar is committed to the energy transition and to achieving energy self-sufficiency for Madagascar, as outlined in the Initiative for the Emergence of Madagascar (IEM). QIT Madagascar Minerals renewable energy project, technically ambitious with two facilities dedicated to solar and wind power, is fully in line with this vision. It makes Madagascar a world reference in the use of renewable energy in the mining sector and other industries, as well as in the community," says Andriatongarivo Tojonirina Andrisoa, Secretary General of the Madagascan Ministry of Energy and Hydrocarbons.
Rio Tinto estimates that the future clean energy facilities, which will have a combined capacity of 20 megawatt, will meet 60 per cent of QIT Madagascar Minerals annual electricity needs. The mining operator is putting local development at the heart of its activities in Madagascar. Rio Tinto plans to inject part of the green electricity into the grid of the city of Fort-Dauphin and surrounding areas. This electricity should benefit around 80,000 people, according to estimates by the mining group, headed by Jakob Stausholm.