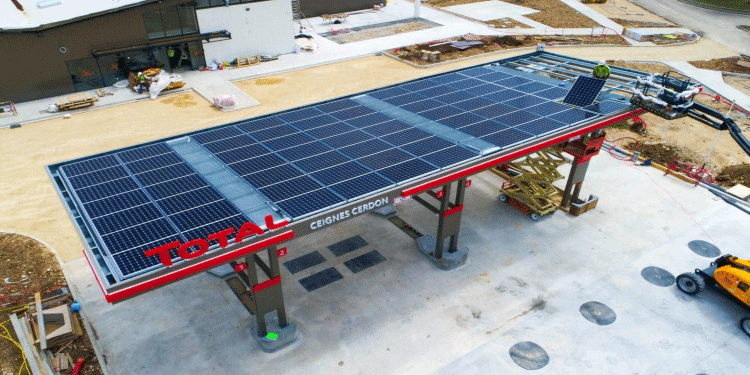 Total Zimbabwe wants to reduce its service stations dependence on the public electricity grid. The subsidiary of the French oil company Total Energies has signed a partnership with Distributed Power Africa (DPA), the subsidiary of the Zimbabwean group Econet Global, to install solar photovoltaic systems in 15 of its service stations in Zimbabwe.
Distributed Power Africa has already installed solar panels at Avondale, Chisipite, Emerald Hill, Rusape and Westgate service stations in the capital Harare. The Divyajeet Mahajan-led company is continuing to work on the Kwekwe, Msasaand Victoria Falls filling stations. For the rest, Distributed Power Africa is still conducting studies to determine the electricity requirements of the filling stations.
The solarised facilities will be better equipped to cope with load shedding. This situation has led Total Zimbabwe to turn to generators that are more expensive to maintain and operate. The company estimates that the adoption of solar PV energy will enable its service stations to reduce their dependence on the national electricity grid and diesel generators by 30 per cent. It will also enable the petroleum distributor to reduce its electricity bills.
The partnership between Distributed Power Africa and Total Zimbabwe is part of a project by the French oil company to solarise 50 per cent of its service stations in Zimbabwe. Total Energies will invest USD 4 million to achieve this. In Zimbabwe, the oil company has 101 service stations that currently operate on grid electricity or diesel generators. This project is part of Total Energies' wider ambition around the world.
The Paris based group wants to equip 5,000 of its service stations with solar PV systems in 57 countries, most of them in Africa. These installations will have a cumulative capacity of 200 MWp, for a total investment of USD 300 million.