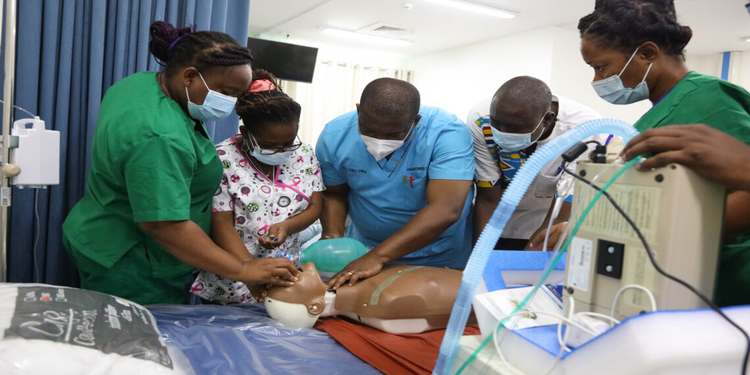 The US government has refurbished three health care facilities in Tanzania's Southern Highlands areas as part of its efforts to help the country's health sector.
It provided funding for the facilities' development through the Walter Reed Army Institute of Research, which is part of the US Department of Defense.
Matema Care and Treatment Centre, Ipinda Reproductive and Child Health Clinic, and Mwambani Care and Treatment Centre in Mbeya and Songwe areas have all been refurbished.
During the handover ceremony, Dr. Donald Wright, US Ambassador to Tanzania, praised the new facilities as a wonderful symbol of the US commitment to improve Tanzanians' health via collaboration with the health Ministry and other stakeholders.
"Let there be no mistake that the United States is Tanzania's friend, we collaborate with the Tanzanian government, the Health Ministry and its health care personnel, and the Tanzanian people to improve health outcomes," he said.
Mr. Mark Breda, Country Director at Walter Reed, stated that the refurbished facilities would provide patients with greater room, privacy, and enhanced services, resulting in better health results.
The Walter Reed Institute works all over the world, conducting research, fighting illness, and forming alliances with local governments, armies, and civilian populations. It has been active in Tanzania since 1999, seeking to eradicate HIV via research and the implementation of US President's Emergency Plan for AIDS Relief (PEPFAR) prevention, care, and treatment initiatives.
Tanzanian government institutions, the Tanzanian military, non-governmental organizations (NGOs), and individuals all collaborate with the Institute.
Mbeya, Rukwa, Katavi, Songwe, and Ruvuma are the five regions in the Southern Highlands where it focuses its efforts. In these regions, Walter Reed, in collaboration with its implementing partner, the Henry Jackson Foundation Medical Research International (HJFMRI), offers comprehensive HIV/AIDS care and treatment services in order to reduce HIV/AIDS prevalence.
With US financing, HJFMRI offers anti-retroviral medicines to 200,000 clients and HIV counseling and testing services to over one million Tanzanians.