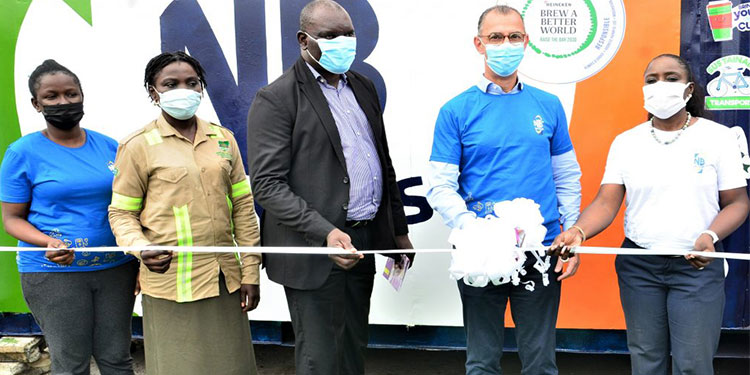 Nigerian Breweries aims to recycle the plastic waste it produces in order to help the environment. The company is starting an effort called "NB Recycles." In the beginning, nine collection locations will be put up around Nigeria to encourage the brewing company's employees and the Nigerian public to choose responsible plastic trash disposal in exchange for a charge.
Wecyclers, which is working with Nigerian Breweries, will collect the plastic debris with the help of 120 staffers who will ride tricycles around the neighbourhoods. The plastic garbage will subsequently be sorted and recycled by the Lagos-based start-up. Nigerian Breweries also intends to show Nigerians that garbage has value through this programme. The company's chief director, Hans Essaadi, claims that his company creates 5% of Nigeria's plastic garbage.
The NB Recycles initiative is part of Nigerian Breweries' 'Brew a Better World'  (BaBW) a sustainable development campaign. The effort aims to conserve water resources, reduce CO2 emissions, and procure raw materials in an environmentally friendly manner.
Hans Essaadi explains, "Prior to the NB Recycles project, we created the Food and Beverage Recycling Alliance (FBRA) recycling effort, which strives to create a circular economy through the recycling of plastic waste." Heineken Brouwerijen B.V. (37.73 percent), Distilled Trading International BV (16.36 percent), and Stanbic Nominees Nigeria Limited hold Nigerian Breweries (15.53 percent ). Other people and institutions own the remaining shares (30.38 percent). Nigerian Breweries joins a long list of private enterprises in Nigeria who support the recycling of plastic waste.