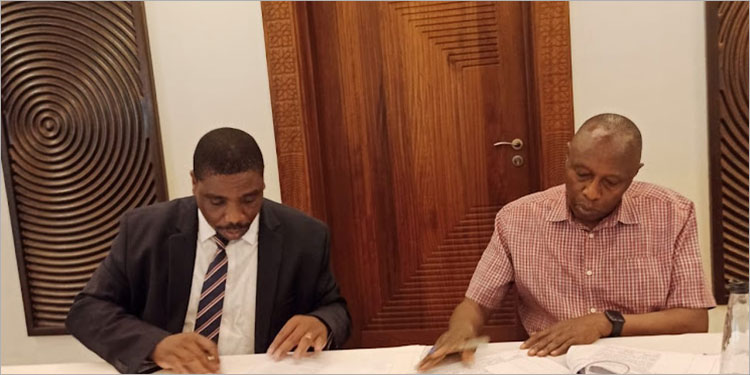 The government of Kenya and its neighbouring country Tanzania have signed a Joint Communique after the three-day bilateral meeting attended by the high-level technical team from both countries.
The agreement was signed by Tanzania's PS for the Ministry of Trade Doto James and Kenya's Amb Johnson Weru after a three-day bilateral in Mombasa.
During the meeting, the representatives from both countries solved 12 out of 30 issues that were submitted.
The solved issues were touching on customs and movement of persons, standards, and agriculture as well as transport.
The committee said that the remaining 18 issues were administrative in nature and recommended timeframes for the complete resolution of the issues by December 2021.
The meeting came following the directives from President Uhuru Kenyatta and his Tanzanian counterpart Samia Suluhu during their previous talks.
The delegates reviewed the progress made in implementing decisions from the previous bilateral meeting that was held in Tanzania and underscored the importance of ensuring compliance with the commitments made.
Some of the solved issues that had been presented by Kenya include; Ratification of SPS Protocol by all partner states, the Tanzania Coffee Board charging one per cent of the invoice value on coffee transferred from Kenya, and restrictions to ports of entry for Crop Protection Products in Tanzania.
Among the issues that were presented by Tanzania and solved during the meeting include; Arbitral uplift of value for soft drinks when transported to Kenya, the introduction of single custom entry which increases the cost of doing business, and increased inspection fee for all trucks from Tanzania.
It was agreed that both parties expedite the approval of work permits for professionals seeking employment in both countries.