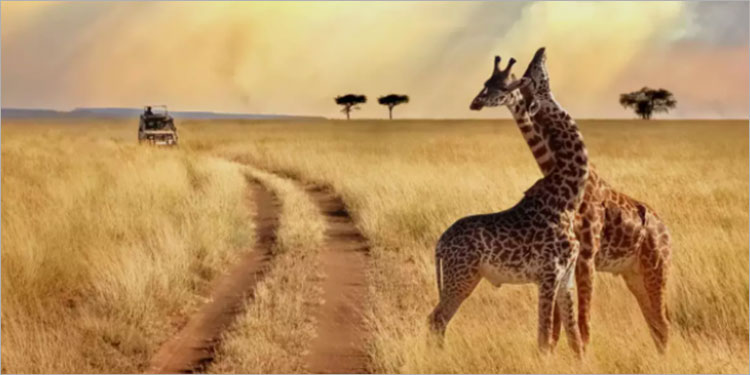 Indians can now experience Kenya's many adventures as the Kenya Tourism Board has announced that the country has reopened its borders for Indian travellers. Kenya was closed for a while for tourism amidst a second wave of coronavirus. According to the Kenya Civil Aviation Authority (KCAA), India to Kenya flights will now resume. Furthermore, an added good news is that Indian travellers will not have to be quarantined if they can show a COVID negative certificate, the test for which should be done 96 hours before travel. The visa-application process will continue to be done online.
An important aspect that must be taken into account is that Kenya has also mentioned yellow fever vaccination that continues to be a mandate for every Indian visitor for all age groups. Travellers are expected to have a valid vaccine card when they arrive in Kenya.
Kenya is a destination known for its amazing wildlife attractions. The Maasai Mara National Reserve is particularly reputed for its wildlife. Nairobi is also a famous tourist destination, with the Nairobi National Park safaris as one of the most coveted ones in the country.
Kenya is one of the few long-haul countries that is open for Indian tourists. The nation is also running multiple campaigns to grab the attention of tourists.